Why Choose Timber?
28-02-2017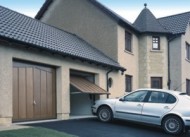 If you are interested in replacing your existing garage door, or are installing a completely new one, have you considered a timber door?
Combining the latest in rigorous modern engineering with the warmth and history of wood, timber garage doors provide a beautifully timeless profile to your garage. Bespoke timber doors can complement a host of property types, adding a level of sophistication and enduring class.
Timber garage doors also offer a versatile range of styles, designs and finishes, meaning a timber door can be tailored to your specification, perfect for matching to existing building work. With a range of timbers available, including Cedar, Idigdo and Accoya, you can find the right timber door for you.
Timber versions of the most common type of garage door, the Up and Over, are available from most manufacturers in a wide variety of styles and finishes. Choosing timber over steel, aluminium or GRP as your chosen material makes a statement about your garage, and makes your property proudly stand out.
If you're still struggling to find your perfect Up and Over timber door then why not try Open-for-Infill doors. These doors allow you to fill the frame of the door with your own choice of timber and custom layout, building onto a rigid, steel box section frame. Available in a range of both single and double sizes, these doors are the perfect answer for when you can't quite find what you're looking for.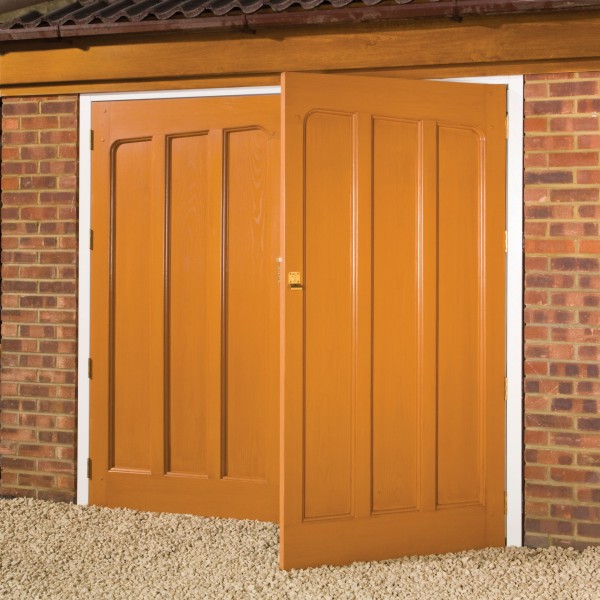 Side Hinged doors are also available. These traditional style doors look striking, bold and substantial, whilst simultaneously offering all the benefits of modern garage doors, including automatic opening. The perfect marriage of history and innovation.
It is worth noting that due to the nature of timber doors, many of the doors we offer are available in custom sizes, purpose made to fit your specifications. In a situation where other doors won't fit, or don't suit the purpose, timber might just be the answer.
As well as our range of timber garage doors, we also offer timber personnel doors. This selection of personnel doors offer many of the same benefits as modern garage doors, with improved security, weathersealing and insulation qualities. These doors are also available in styles that match the timber garage doors, meaning you can tailor all the doors on your garage or outbuilding to match your vision.
> Click here to browse our whole collection of timber doors <
For further information please don't hesitate to contact us by email or call (01926 463888).
Back to Product News Listing