Garador Beaumont with Windows Side Hinged Steel Side hinged
Garador

Side hinged Steel GEAR TYPE: Side Hinged
The Garador Beaumont steel side hinged doors with cross windows combine robust and reliable performance with quick and simple access.
These doors are fitted with a lever handle inside and out, providing users with easy access at all times. For added security, the option of an outside knob is available.

***CURRENTLY UNAVAILABLE - APOLOGIES FOR ANY INCONVENIENCE CAUSED***
Alternative Option - GDO Harrowden with Windows Side Hinged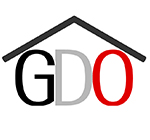 Due to availability of the Garador
Side Hinged Doors.
We can recommend looking at the
GDO Side Hinged Doors for alternatives.