Sectional Door Fast Delivery
3 Week Lead-time on CarTeck's most popular Sectional Garage Doors
CHRISTMAS UPDATE: PLEASE CONTACT US TO DISCUSS EXACT DELIVERY DATES. THESE MAY VARY ON AN ORDER/ORDER BASIS DUE TO MANUFACTURE SCHEDULES AND DELIVERY ROUTES.
3 week lead time on certain sectional door styles, colours and sizes.*
Offer includes standard and purpose made size doors.
Terms and conditions apply.

Available in Solid or Centre Ribbed Door Designs, standard sizes and purpose made
Jet Black (RAL 9005), Anthracite Grey (RAL 7016) or White. Centre ribbed doors are available in smooth or woodgrain finish.

Solid Design (smooth)
Standard Sizes
White, RAL 7016, RAL 9005


Solid Design (smooth)
Purpose Made Sizes
White, RAL 7016, RAL 9005


Centre Ribbed Design (smooth or woodgrain)
Standard Sizes
White, RAL 7016, RAL 9005


Centre Ribbed Design (smooth or woodgrain)
Purpose Made Sizes
White, RAL 7016, RAL 9005
Advantages of a CarTeck Insulated Sectional Door
CarTeck insulated sectional doors not only look great, they are effortless to use with manual or remote control operation, secure, safe and reliable. Manufactured in Germany these are one of the highest quality sectional doors available in the UK.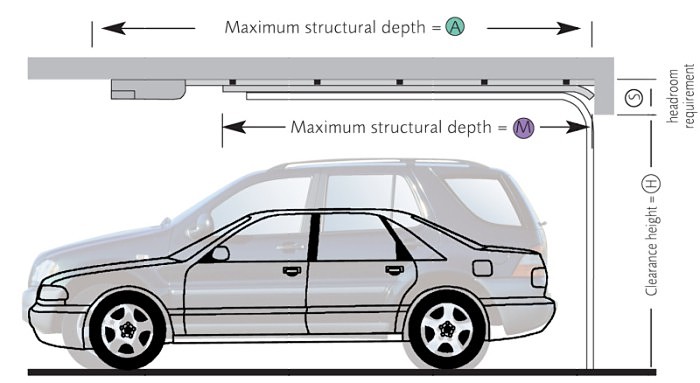 The garage door sections travel vertically through a track by means of multiple rollers. As the sections are hinged the entire garage door rises upwards, through a tight curve and comes to rest in the garage ceiling space parallel to the garage floor, which means very little wall space is taken up by the garage door when it is in the open position.
The CarTeck mechanism has a unique spring mechanism where the springs are neatly contained above the horizontal tracks away from prying fingers and also kept clean and dry in a steel box container.
The mechanism also allows for the door panels to fully clear the head frame to provide a full drive through height when used with an electric operator.
All CarTeck Sectional Garage doors have 40mm thick panels, constructed of an outer and inner steel skin separated by a "foamed in place" core, ideal for thermal and acoustic applications. The U value is exceptional by any door standards.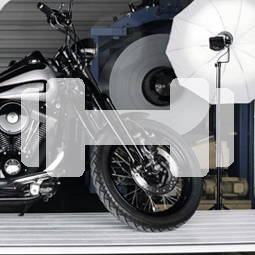 Strong and more secure
The CarTeck Sectional Door boasts a high quality steel core and durable multiple coating enabling the panels to be exceptionally strong and secure - even strong enough to park a bike on!
Perfect to meet the heavy duty demands of a busy life as well as being designed for burglary resistance to protect your home and it's contents.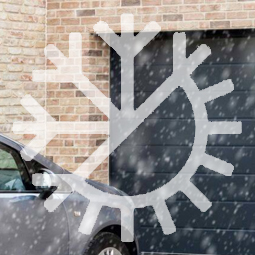 Bring your garage back into your home
The 40mm thick insulated panels help reduce drafts and damp entering your garage. This becomes particularly important for integral garages or depending upon how the space is used.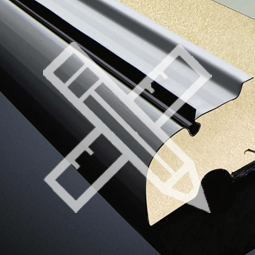 Made to measure, built to last
Whether you choose a standard sized model or opt for a made to measure size the door panels are made from eight different layers giving extraordinary wear resistance and durability.
The layers include:
* Sealed top coating * Highly effective adhesion primer * Corrosion-resistant galvanized * Steel core
* Corrosion-resistant galvanized * Highly effective adhesion primer * Protective coat on rear side
* Highly-stable core made of special foam with integrated thermal insulation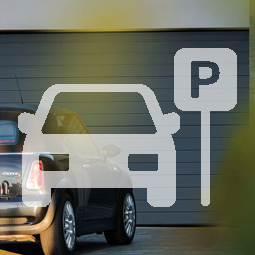 Park right up
The vertical method of door opening means you can park within millimetres of the garage door without restricting the opening.

CarTeck Automatic fits all shapes of garage openings even when headroom is limited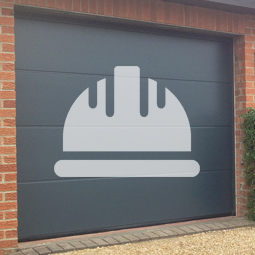 Operational Safety, Neat and Hidden Away
The mechanism of CarTeck sectional doors are concealed within the top rails. This not only keeps them safely away from fingers but keeps them in pristine condition, ensuring smooth and quiet operation for many years to come.
The patented finger pinch protection at panel joints prevents a hand from being accidentally caught between the frame and guide rail.
Manual or Electric Operation
The integrated control unit of the CarTeck Drive Operator fits discreetly above the door.
The fixed chain drive of the CarTeck Drive range is quieter and renowned for long-term reliability compared to revolving chain or belt designs. The CarTeck Drive 600N comes with x2 Pearl Handsets as standard. The Pearl transmitters have 4-function buttons.
Manual operation is available and a standard black handle can be purchased.
| | | |
| --- | --- | --- |
| CarTeck Drive Pro 600 rear mounted control | CarTeck Drive Pro 600 ceiling mounted control | CarTeck Drive Pro 600 low-level front mounted control |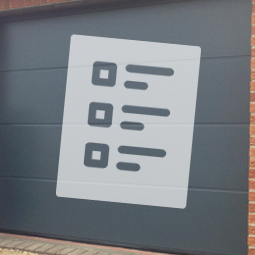 5 Point Guarantee
5-year manufacturer's guarantee
> On rollers, hinges, cable pulleys, cables and standard springs (opening/closing max. 5 times a day)

10-year manufacturer's guarantee
> 10 year guarantee on high-performance springs (opening/closing max. 5 times a day)
> On panels against rust penetration from inside to outside
> Against door panel separation of steel from foam
> On material and manufacturing flaws of all non-moving parts of the frame that are verifiably unusable or whose usability is substantially compromised
> On floor seal, intermediate seals, side seals and lintel seal against rotting
The guarantee does not apply to doors which are subjected to extreme conditions, e.g. corrosive influences resulting from use in a coastal climate with high salt content.
CarTeck Sectional Doors are one of the easiest doors on the market to install
Quick Links
Why choose a Sectional Door | Advantages of a Sectional Door | Positioning and Measuring Advice



*Terms and Conditions apply. Delivery exclusions may apply. Please make us aware of any delivery restrictions as this may impede on the delivery time stated.
CarTeck are unable to deliver North of Cumbria, please contact us on 01926 463888 with your postcode and we can confirm with the manufacturer.

Order by 12 noon Friday, for delivery within 3 weeks!
IMPORTANT NOTE: For Purpose Made Doors only. Please remember to check your order confirmation fully, then click on the link to confirm your order (any delays may mean that we cannot process your order in time for the 3 week delivery).