SeceuroGlide
The Roller Garage Door Of Choice?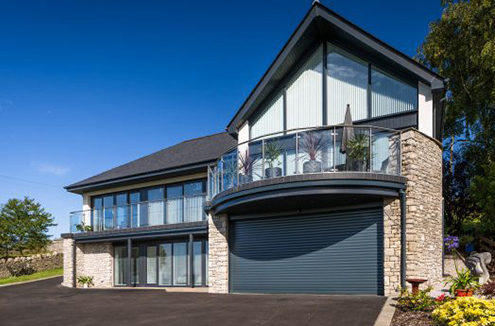 The industry's leading aluminium, double-skinned, insulated roller shutter garage door: The SeceuroGlide.
SWS are one of the UK's leading roller shutter door manufacturers of garage doors and window security shutters, as well as offering a comprehensive range of security grilles and other physical security products. If any company can manufacture a roller garage door to high standards with the best levels of security, it is SWS with their superb SeceuroGlide range.
SWS was established by Andrew Dootson in 1985 and was acquired by CRH plc in March 2008. Their purpose-built manufacturing base is located in Lancaster where all the products are assembled. SWS UK is an ISO 9001:2000 registered company, and are also proud holders of the official Police 'Secured by Design' approved manufacturer status.
The product range for SWS consists mainly of the highest quality roller shutter products for use in the domestic and commercial markets.
On our website you can specify, price and order the SeceuroGlide online. Probably the first insulated roller garage door produced in the UK and designed to perfection since conception.
With sizes up to 5400mm wide and 3000mm high, the SeceuroGlide offers style, security and practicality in one excellent package. All Seceuroglide doors are made to order, allowing you to maximise your garage opening; it can be installed in a number of different ways.
---
SeceuroGlide Roller Garage Doors
Classic SeceuroGlide

The Classic Roller Shutter Door

SeceuroGlide Excel

The Security-Rated Version

SeceuroGlide Compact

Smaller Slats and Curtain

Manual SeceuroGlide

Manual Spring Assisted

SeceuroGlide LT

Basic SeceuroGlide

Why Choose a SeceuroGlide Roller Door?
Vertical operation whilst opening and closing, maximising space inside and outside of the garage
Great optimisation of drive-through width and height for your garage
Superb security with the option to upgrade the door to a Level 1 Secured by Design specification: The Seceuroglide Excel
Excellent sealing properties all round to help reduce dust, leaves, mice, etc.
Extra insulation inside the garage providing a warm, drier atmosphere
Neat, attractive, stylish looks, complimenting most styles of property
Tailor made to every garage opening and requirement
Silent, smooth operation, with the use of nylon webbing to secure the guides rather than endlocks
Testing to prove basic SeceuroGlide model defies potential intruders
Good selection of high quality colours and woodgrain laminate finishes
Fantastic value for money as an electric garage door package
One of the SeceuroGlide's biggest benefits is its full compliancy with all of the very latest regulations, mainly based on the safety that is required for tube motor driven electric roller doors. When looking at aluminium roller doors, check that the manufacturerer does comply with the necessary regulations, otherwise you could potentially be purchasing a dangerous door that could be illegal in the UK.

Just one extract shown below clearly states the requirements for a bottom edge safety detection system, and it is absolutely not sufficient to just have infra red beams across the door on their own, whatever the seller may say!
BS EN 12453 - For Remote Control Roller Doors fitted with a single phase tubular motor, the Standard (BS EN 12453 - Safety in use Power Operated Doors) calls for a Type 'C' pressure sensitive protective device "safety edge" that complies with specific force limitations. This means a leading bottom edge safety sensor, not just one or a few infra red beams across the opening.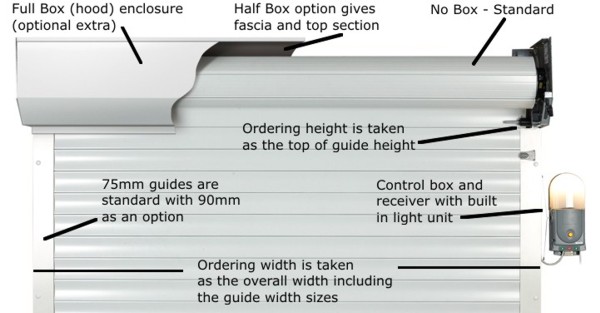 Why compromise the performance of your new garage door? Be sure to make an informed investment, meaning that you only have to buy once without any problems.
The SeceuroGlide has the lowest warranty problem rate of any roller garage door we supply, and we also supply more of these than any other roller door.

---
SeceuroGlide Sectional Garage Doors

Low on headroom? Compact is the answer.
Seceuroglide Compact >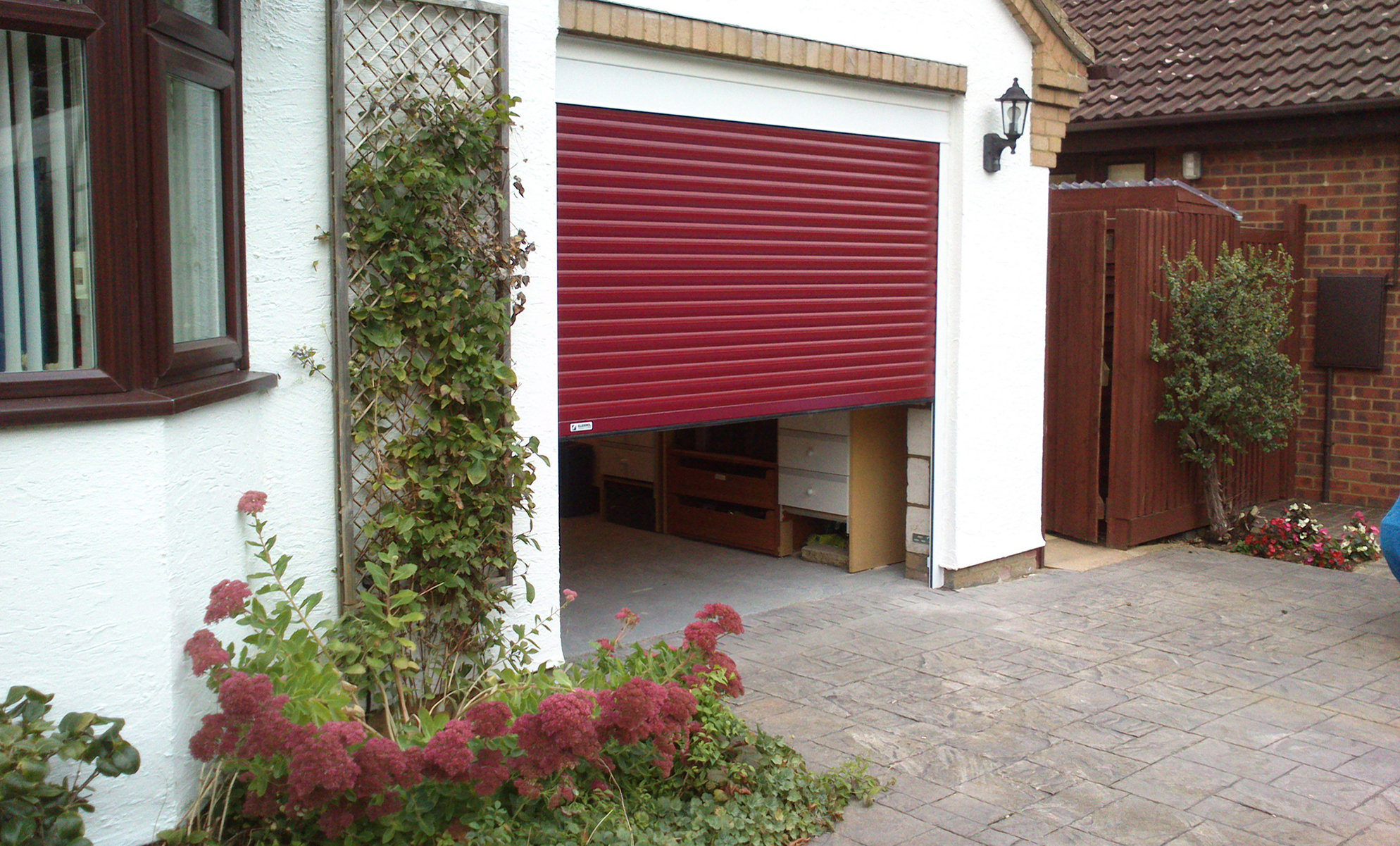 Make it a double. Suitable for openings up to 5.25m metres.
Seceuroglide Plus >

Introducing the Elite, SeceuroGlide's feature-packed sectional door.
Seceuroglide Elite >
SeceuroGlide doors are:
Made-To-Measure – Perfect fit means no compromise on weather protection, insulation or security
CE Marked – Investing in a CE marked product means you are purchasing a product that is fully compliant with all European directives
Available with Remote Control – For the easiest of openings all of our range have a remote control version
Finishes To Suit You and Your Home – All doors in the range have a variety of finishes to ensure they become a real asset to your home
Peace-of-Mind Warranties – Using only the finest components to produce SeceuroGlide Sectional garage doors, means complete peace-of-mind warranties
Why buy a Seceuroglide Sectional Door?
Vertical operation - This means you can park right up to the door, making the most of your driveway space without fear of scratching or damaging either the car or garage door
Minimal headroom requirements - As little as 70mm is required
40mm thick insulated steel panels - Manufactured to the highest specification for safety and durability
Security features - Leaves your home totally protected
Weather seals on all sides - Protects from all weathers, saving you both energy and money
Each door is Unique - Made to measure for the perfect fit
Powered by Somfy Dexxo Motors - Covered by a comprehensive 5 year manufacturer's warranty
Additional options - For lighting and controlling blinds, awnings, shutters and gates