Garage Door Openers
Garage Door Openers
Garage door openers and remote controlled garage doors – a top quality selection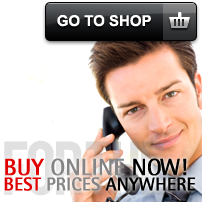 At the Garage Doors Online, we are leading retailers of garage door openers for many different types of different garage door.
Choose from openers to go with the following types of door: Retractable, Sectional, Single canopy.
You will find openers to suit all budgets from top brands like Gliderol, Marantec, Seip, Somfy, and Hörmann. Make your selection and pay quickly and easily online.
Call us on 01926 463 888, use our live chat service or use our online contact form.

We have openers available to suit all applications, so if you can't find exactly what you're looking for, just ask. We have a live chat service available to give you immediate answers.
We pride ourselves on the customer service we offer. Our staff are highly knowledgeable and will be able to answer all your questions. Talk to us today about garage door openers – we'll be able to find the right one for your property. Call us on 01926 463 888, use our live chat service or use our online contact form.
Openers and Accessories for Garage Doors
You can order openers from us for free delivery across the UK. We have a wide selection for you to choose from at very competitive prices. You are always guaranteed quality when you order from us.
Need help with the installation? We will be happy to recommend one of our partner installers to you.
Ordering couldn't be easier. Simply:
• Select the product you require
• Add it to your basket
• Choose your delivery address
• Pay quickly and securely online

Garage Door Openers – Buy from the Experts
We have more than 30 years' experience in selling garage doors. We can help you to find the exact openers and accessories you need, to fit with an existing garage door or a brand new one.
Brand names that you can rely on such as Hormann, Seip, Marantec.
Hormann Supramatic E - K boom

Manufacturer: Hormann
Accessory Type: Electric Garage Door Operators
The definitive German manufactured remote control operator for most garage door types.
Seip TS75

Manufacturer: Seip
Accessory Type: Electric Garage Door Operators
Superb German manufactured remote control operator complete with boom and radio hand transmitter
Marantec

Manufacturer: Marantec
Accessory Type: Electric Garage Door Operators
Marantec Comfort 220.2 remote control operator - the quietest operator on sale in the U.K. today with the very latest electronic technology and safety control. The Marantec Comfort 220 has been replaced with the upgraded version now called Marantec 220.2
The garage door openers all come with comprehensive guarantees of up to 5 years on some or all elements. In particular these three manufacturers produce a range of operators that will suit all purposes and budgets.
To find out more information about our electric garage door openers click here.
To see our full range of electric garage door operators, parts and accessories please visit our online catalogue where you will find great prices, quick delivery and secure ordering. If you need more information before buying please contact us.