Hormann Thermopro Entrance Door
Manufacturer
Hormann

Dimensions
Width: 1000mm
Height: 2100mm

Gear type
Entrance Doors
Item stock ref:
TCL2135

Category
Entrance Doors

Material
Steel

Colour
Titan Metallic

Quantity: 1


General Description
The Hormann Thermopro 46 range of entrance door offer the very best in insulation, style and security as standard.
This door is offered in the very trendy CH703 Titan metallic finish inside and out.

The door is already assembled with the furniture and sub fixing frame with overall dimensions of 1000m x 2100mm
Door opens inwards and is right hand hinged as viewed from inside
NOTE: Door was previously fitted and has some minor damage to the door panel and door is only supplied with 1 key. There is no warranty offered on this door and the price reflects this.
Application
Domestic front entrance door
Specification
Hormann Thermopro 46 entrance door in style TPS 750
ordering size 1000 x 2100 (Overall width and height including the sub frame)
Right hand hinged as viewed from inside and opening inwards.
HB 38-2 handle set
A1 profile frame
Note, minor damage and only 1 key supplied with the door.
Installation
Door and all furniture along with the outer sub fixing frame are all factory fitted for the very easiest on site installation.

Please note these doors do not have a traditonal sill although they can be fitted with one sourced elsewhere if required. They do have a low level aluminium threshold included.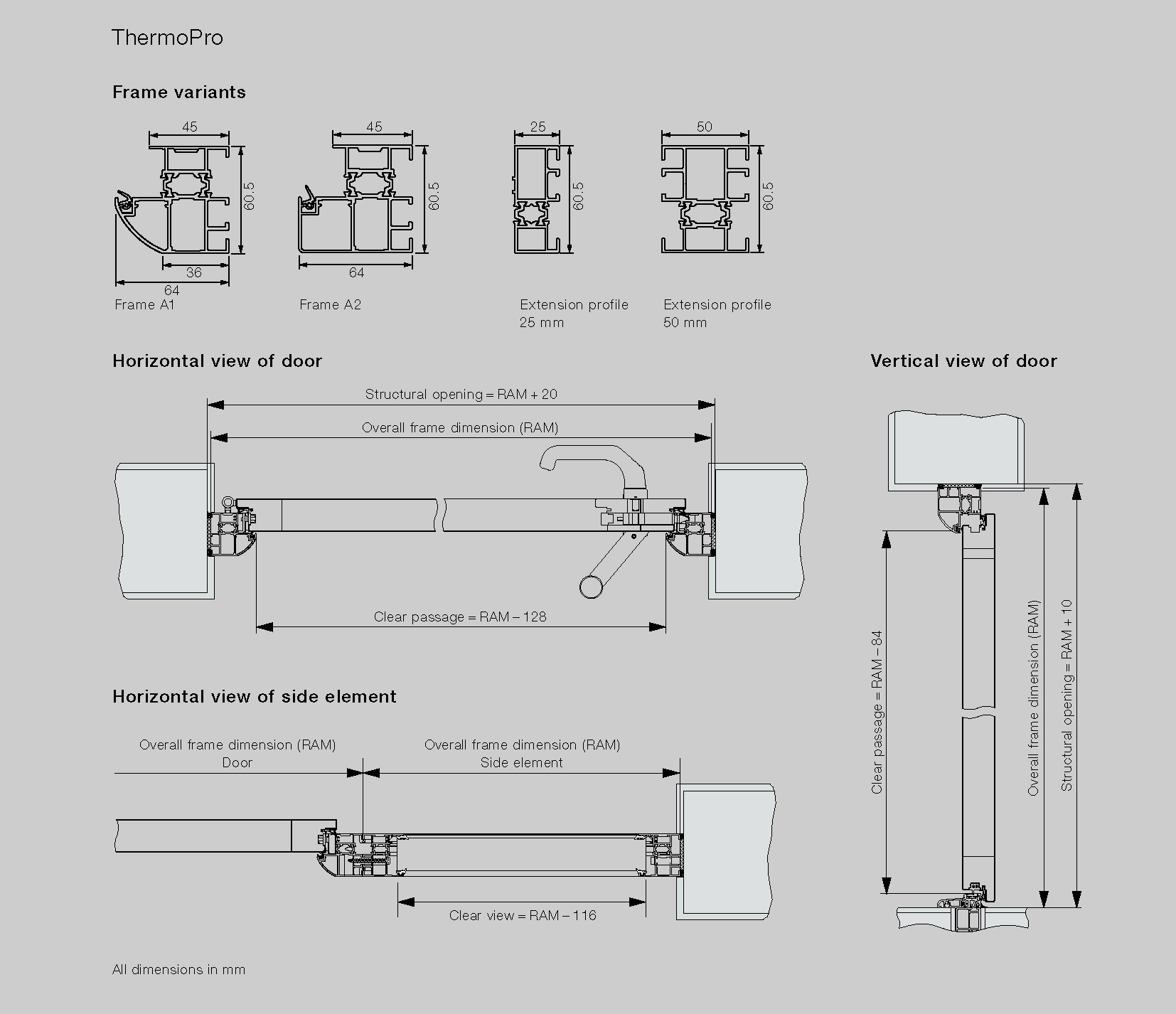 Warranty
No warranty and this is reflected in the price the door is offered at..