Garador Beaumont Steel Side Hinged door, complete with standard black lever/lever handle & pair of door stays
Item stock ref:
GABEASH7670

Category
Side hinged

Manufacturer
Garador

Colour
White


Garador Beaumont 7670 Steel Side Hinged Door in White, complete with standard black lever/lever handle set and pair of door stays.
Ordering Size:
THIS PACKAGE CONTAINS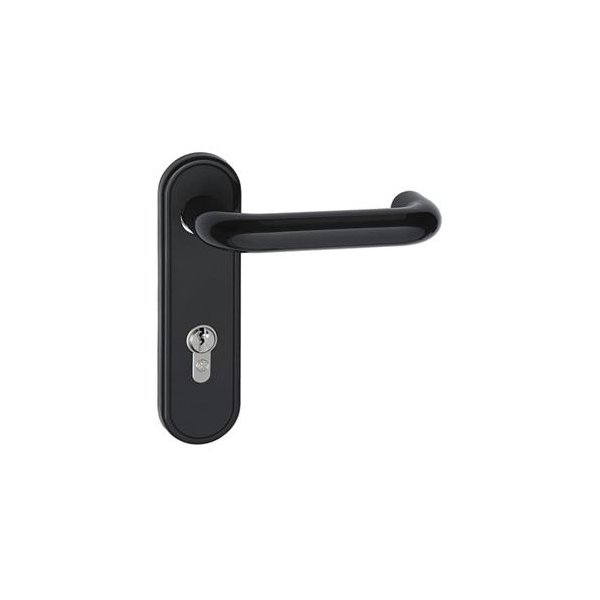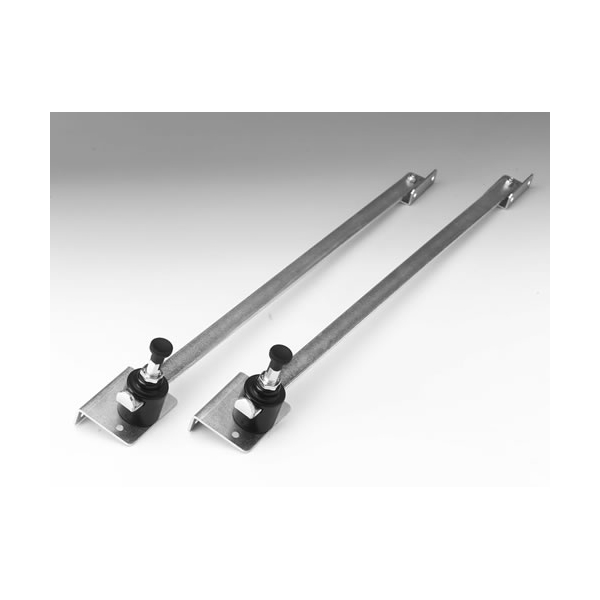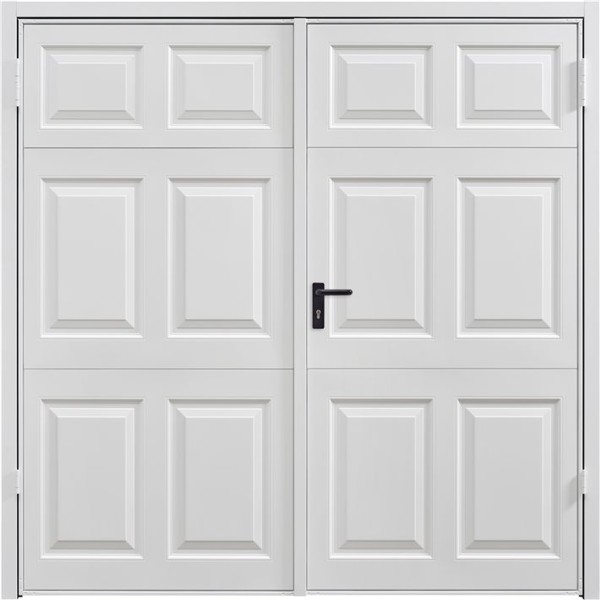 General Description
This package gives you a Garador Beaumont Steel Side Hinged Door with a standard black lever/lever handle set and a pair of door stays for one amazing price!
The Beaumont is a 12 panelled pressed steel design with a 50/50 split.
Please Note: The doors are shown as 50/50 door split.
Up to 2234mm overall frame width these doors are also available as a 1/3-2/3 door configuration. 1/3 leaf is always leading.
In this offer all doors come factory pre-framed and the right hand door leaf leading (viewed from outside) as standard.
Specification
The benefits of a Garador Beaumont side hinged door:
> Both doors open outwards providing unrestricted space within the garage
> Constructed from high grade galvanised steel
> Weather strips around 3 sides of the door to help prevent draughts
> Shoot bolt latch at top and bottom of door for security
> Centre style helps prevent forced entry to locking system
Garador Side Hinged Doors PDF>
Door Stays (pair)
A door stay kit used to restrict maximum open angle to 90° for single/double entry side hinge doors.
Installation
Installation Instructions are provided with every door.
Warranty
Warranty Period
The purchaser is granted a warranty covering the safe and reliable function of the Garador garage door for a period of 10 years from the date of purchase.The warranty period for replacement parts is 6 months or to the end of the current warranty period, whichever is longer.
In the case of foil-coated timber-effect doors, a warranty of 5 years is granted, for timber and GRP doors a warranty of 2 years is granted on the door panels alone under the terms and conditions specified herein.The door mechanism and steel frame (if applicable) is covered by the 10 year warranty period.
Requirements
Warranty claims are only applicable in the country where the garage door was purchased. The product must have been purchased through our authorised distribution channels.
The warranty only covers damage to the contract object. The fully completed warranty card together with the receipt of purchase correspondingly dated substantiates your right to claim under the warranty. Garador products are manufactured to the highest quality standards and leave our factory only after rigorous quality testing. However, if you should have grounds for complaint, this section tells you what our door warranty offers and how to go about making your claim.
Performance
During the warranty period we undertake to rectify any and all defects to the Garador product which can be proved to be attributed to a material or manufacturing fault. We pledge at our discretion either to exchange the defective merchandise for faultless merchandise, repair it or allow a reduction in price. We do not accept costs for dismantling and installation nor for carriage.
Replaced parts become our property.
The warranty does not cover damage caused through:
• normal wear and tear
• improper installation
• negligent care and maintenance
• improper initial and subsequent operation
• negligent or wanton destruction
• external influences such as fire, water, salts, alkaline solutions, acids, abnormal environmental influences
• mechanical damage through improper transport and fitting
• priming and other surface protection treatments
• incorrect or too late applied surface protection treatments
• repair by non-qualified persons
• using non-Garador parts without the approval of the manufacturer
• removal of the product number or making it unidentifiable
Measuring
The sizes in the ordering and pricing measurements refer to the internal frame dimensions and you have to add the steel sub frame dimensions to obtain the 'Overall Dimensions'.
Always add a tolerance for installation as you cannot plane a piece of frame on a steel sub frame like you can on a timber sub frame!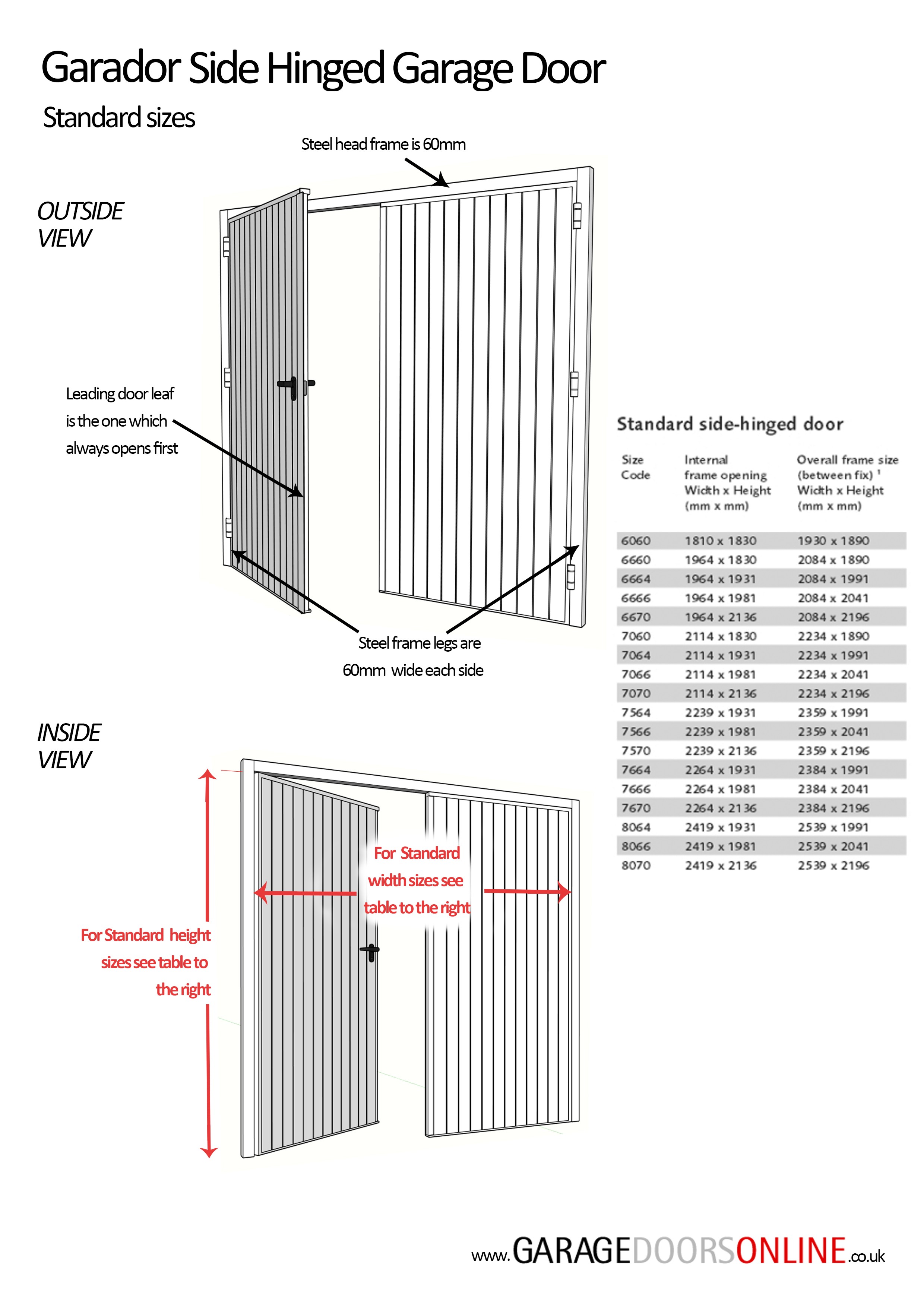 THIS PACKAGE CONTAINS