Hormann 2004 Georgian and Promatic Electric Operator WITH STEEL SUB FRAME
Item stock ref:
Hormann2004RF8066

Category
Up and over

Manufacturer
Hormann

Colour
White powdercoat


The superb Hormann 2004 Georgian up and over garage door complete with steel sub fixing frame and the brand new Hormann Promatic electric operator. One great package!!
Ordering Size:
THIS PACKAGE CONTAINS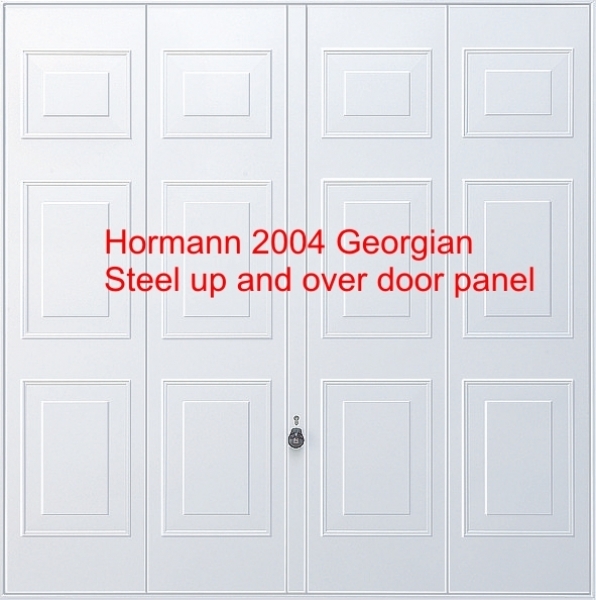 General Description
This online offer is for a Hormann Electric Garage Door Door package from Europe's leading manufacturer - Hormann.

This package gives you :
Hormann 2004 Georgian steel up and over door powdercoat finished in white RAL9016
Fully Retractable operating mechanism - factory fitted
Steel box section fixing Sub Frame - factory fitted
Hormann Promatic remote control operator

2 hand held radio transmitters are supplied as standard as well as a one piece boom to make installation as easy as possible. The garage door frame and all the gear are completely factory assembled, all you have to do is fix the frame, hang the door runners and screw the handle on! Release the transit screws and you are away!

Ordering size 7'0" x 6'6" (overall frame size 2274mm x 2032mm)

If you already have a suitable timber sub frame look at the unframed packages
Application
Domestic garage door for residential use only.
Single phase 240V boom electric operator designed for approximately 15 operations per day.
Specification
Garage Door:
Single skin galvanised pressed steel panel with fully retractable operating mechanism factory pre installed. 12 pressed panels as shown.
Retractable PLUS mechanism allows for greater drive through width at wing mirror height than standard retractable gear.
Retractable Plus Gear is only available on 7'0" wide doors!
Fixing sub frame constructed from galvanised box section steel and factory fitted to door panel and operating gear.
Door and sub frame are factory finished on all sides in polyester powdercoat finish white (RAL 9016). This finish can be lightly sanded and painted over if required.

Overall door and frame dimensions:

7066 (2134 x 1980) door order size = 2275mm wide x 2032mm high overall frame size

It is recommended to allow 10mm minimum tolerance for installation inbetween the structural opening and when installing behind (inside) the opening the size is obviously more flexible.

Standard locking supplied is factory fitted profile cylinder. A pair of internal steel locking rods and nylon catches provide excellent security. However with the standard operator the manual locking is not required and the catches are adjusted to be disengaged as the operator holds the door secure.

Electric Operator:
The Hormann Promatic E Operator comes as standard with 2 No 2-button micro hand transmitters (HSE 2 BS) in Black (868 MHz), with the option of one or two extra HSE 2 BS transmitters or an extra HS 5 BS transmitter.

Spec:
Integrated Receiver (868 MHz) - Bi-directional receiver BS.
Control Buttons - Control buttons in the operator cover.

Hormann Promatic with BiSecur Technology - Operator Data:
Motor - 24 V DC gear drive
Mains Voltage - 230 V - 240 V AC
Power Input - 0.2 kW
Pull and Push Force - 600N
Peak Force - 750N
Opening Speed - Approx. 14cm/s
Standby - < 7 watts
Housing - Plastic, galvanised steel base plate
Temperature Range - - 20°C to + 60°C
Protection Category - Only for dry rooms
Warranty
Garage Door and frame: 10 year manufacturers warranty
Operator: 2 years manufacturers warranty
Measuring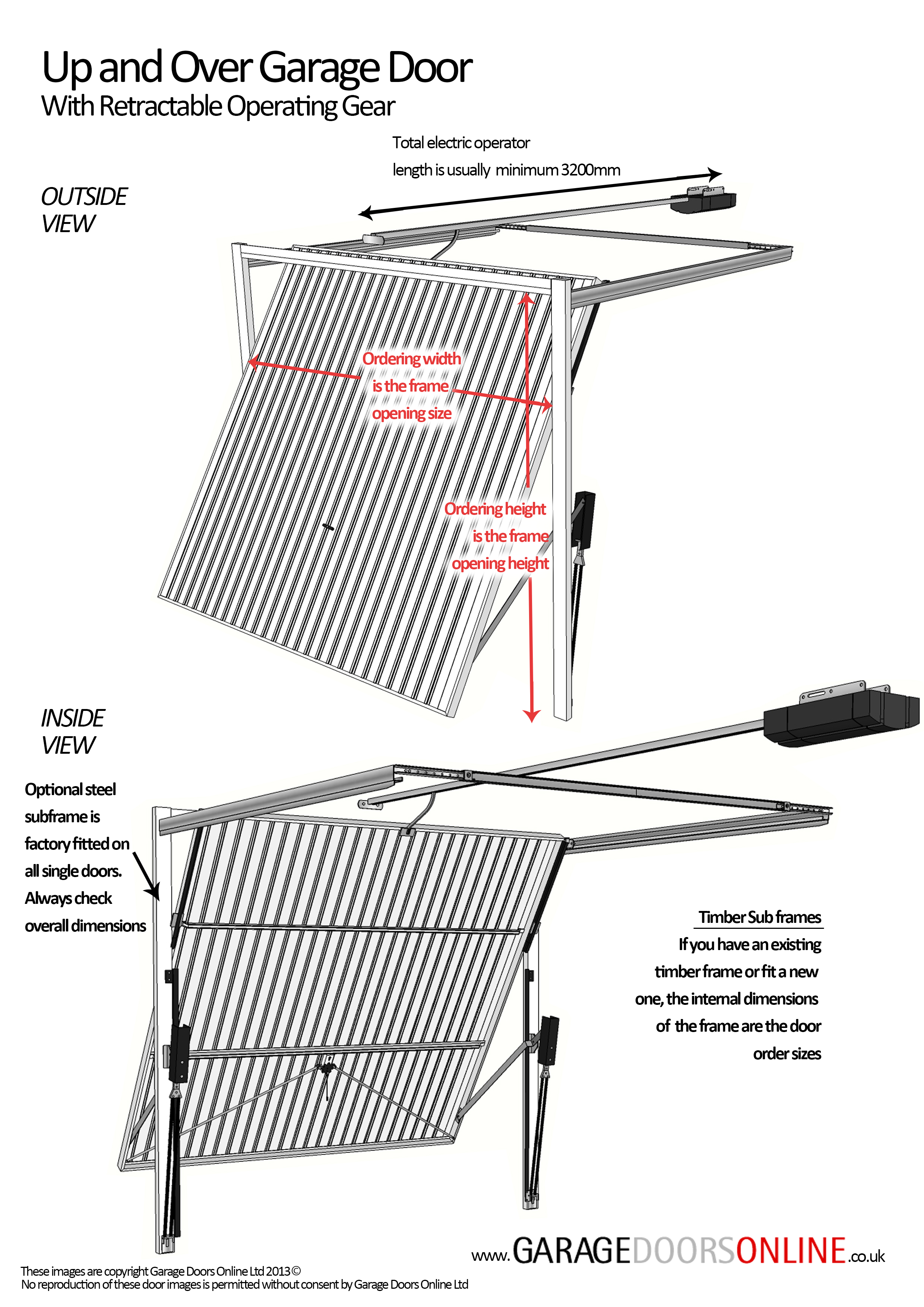 THIS PACKAGE CONTAINS