Seceuroglide LT Insulated Electric Double Roller Garage Door in White
Item stock ref:
secueroLT4350

Category
Insulated Roller door

Manufacturer
Seceuroglide

Colour
White


High Quality Insulated Aluminium Roller Door complete with full remote control electric motor and 2 hand transmitters. Fully CE compliant with bottom edge safety sensor NOT infra red beams!!
Ordering Size:
THIS PACKAGE CONTAINS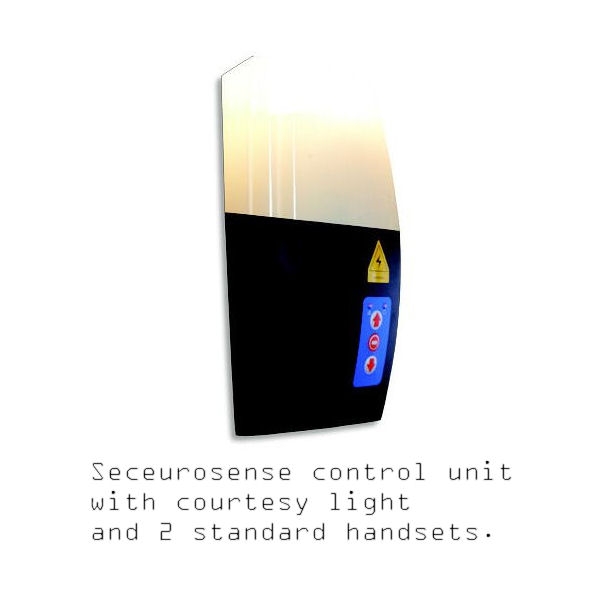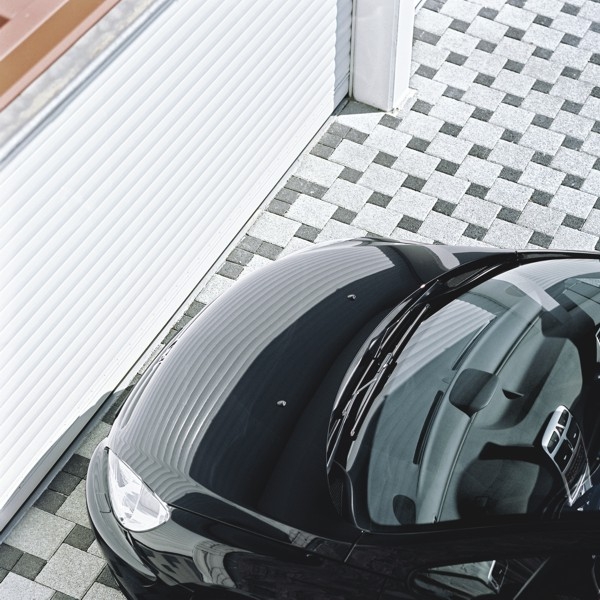 General Description
This promotional offer is for the aluminium double skinned remote controlled electric Seceuroglide LT roller garage door.

The LT is a basic specification roller door from market leaders SWS and does not have any of the unique specification of the standard Seceuroglide roller door but does offer a high quality roller door for installations not requiring any 'bells and whistles'.
The door has a basic 70mm internal barrel for the curtain to roll around with no specific attention paid to the locking although it will lock down when closed it only does so with a basic method far better than most other aluminium roller doors. The guides are 75mm wide only and in this special offer are only available in white.
No options are offered for a fascia or complete hood so the curtain roll is fully visible from inside the garage and therefore this roller door is for installing inside the garage opening or inbetween if a fascia is used in Upvc, timber or another material.
2 hand held transmitters are supplied as standard with an internal control box receiver unit with a built in courtesy light and push button control. The door most importantly has a safety edge bottom seal system so is fully compliant with all the latest CE regualations.

This insulated roller door is 4420mm wide and 2134mm high (14'6" x 7'0") which includes the guides each side at 75mm. This would ideally suit an opening size of 4270 mm wide. The endplates which support the curtain is 300mm square, therefore the total height incuding the roll and endplates is 2435mm.

The motor is installed from the factory on the left hand side as viewed from inside looking out. The motor side is also the side where the internal manual override system is situated. This is a manual winding handle system in case of a power failure. You must have a seperate entrance to your garage to be able to use this system and if this is not the case please order an external manual override system to go with the door.
Application
Domestic or light industrial use with operations less than 25 times per day
Specification
Remote control electric aluminium double skinned roller door constructed from 77mm foam filled slats 19mm deep with a concave design in profile.
75mm aluminium guides prefinished in white or brown paint finish.
Order size is: 14'6" (4420mm) wide and 7'0" (2134mm) high. This is the Overguide Width and guide Height. The Overguide Height, including the roll is 2434mm. The guides are 75mm each side.

Bottom edge safety detection in rubber weatherseal on extruded bottom slat making it fully compiant with current regulations in the UK
Control box with built in courtesy light and pushbutton control
Internal manual override by winding handle on motor side (specified when ordering as viewed from the exposed curtain roll side)
2 hand held radio transmitters with rolling code technology for security.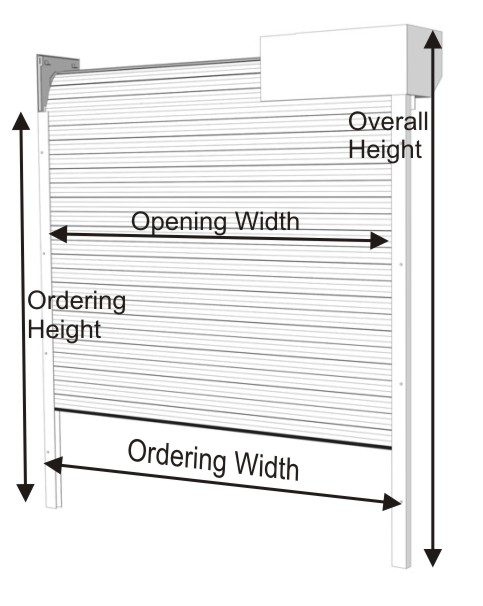 Warranty
10 year warranty on the aluminium slats
5 year warranty on the electric motor unit
2 year warranty on the electronics and hand transmitters
Measuring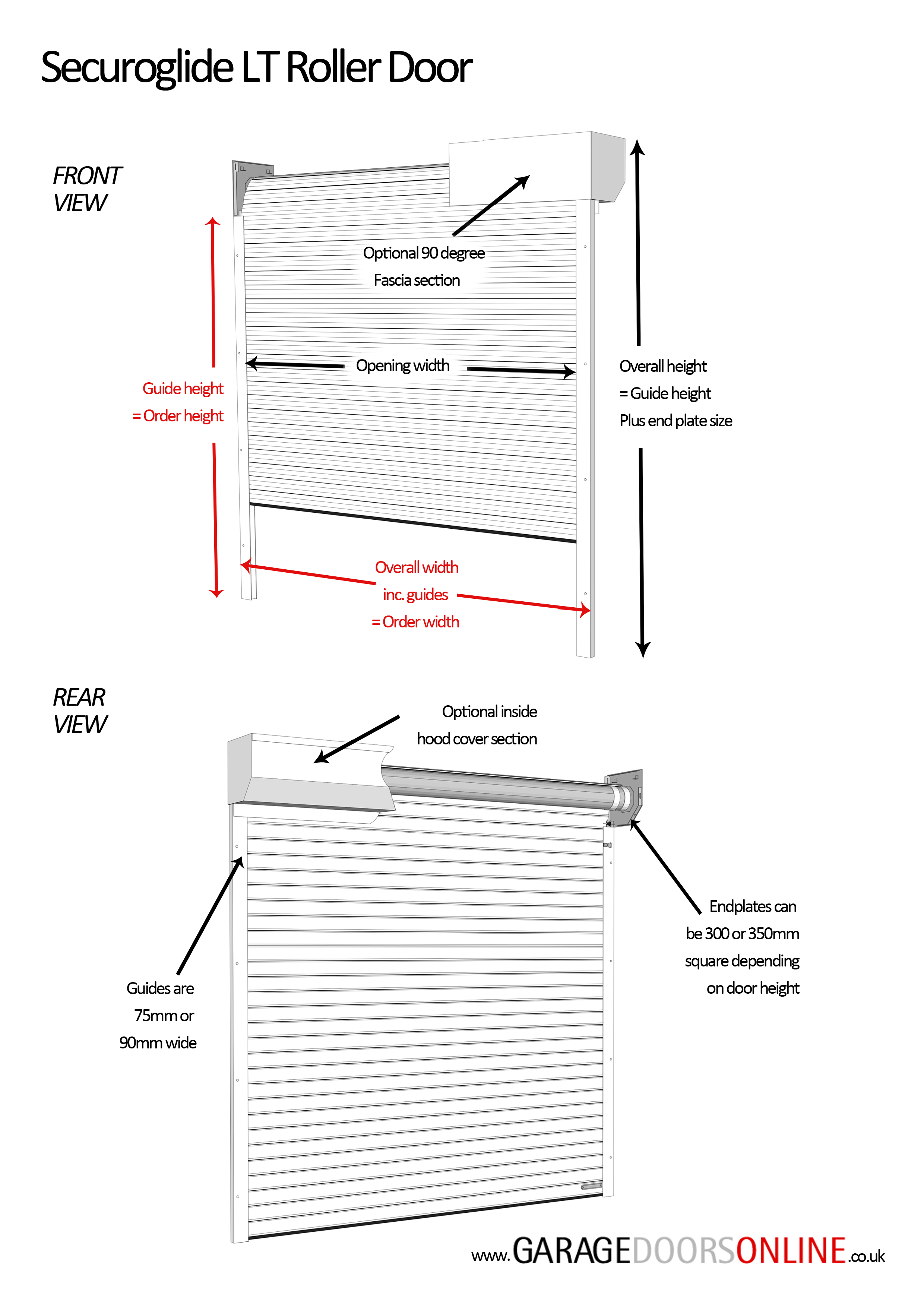 THIS PACKAGE CONTAINS