Garage Doors Newcastle
Whether you're looking for a Georgian style garage door for your coastal period property in the heart of Tynemouth or wish to boost the security of your home in the Gosforth hotspot, we have you covered. Here at GDO, we bring you the largest selection of garage doors in Newcastle. On our website, you'll discover up and over, side hinged, sectional, roller shutter, round the corner doors along with high quality entrance doors and more. You can also shop by material or manufacturer, including Carteck, Cedar, Garador, GDO, Gliderol, Hormann, Ryterna, SeceuroGlide and SWS.
What Type of Garage Door is Right for my Property?
Every type of garage door has unique features and characteristics which is why it is important you carefully consider which one is right fo ryou and your home. Up and Over doors are easy to operate, cost effective and provide a simple solution. Sectional and roller doors are also among the most popular types used across Newcastle, are are ideal for properties with shorter driveways where space is essential. Our Round the Corner doors are the perfect choice if you lack headroom or need regular pedestrian access.
Easy Access Doors With Minimal Fuss
Should you require a traditional door with easy access and manual control, opt for a low maintenance up and over garage door. Supplied as one piece, these affordable doors in Newcastle are easy to install and require little effort to open and close. If you're looking for an automated approach, you can always upgrade your up and over door with a motorised electric operator. Alternatively, a side hinged door is another good choice for quick and easy access. Also known as swing garage doors, they enable you to open your garage door on either side of the entrance.
---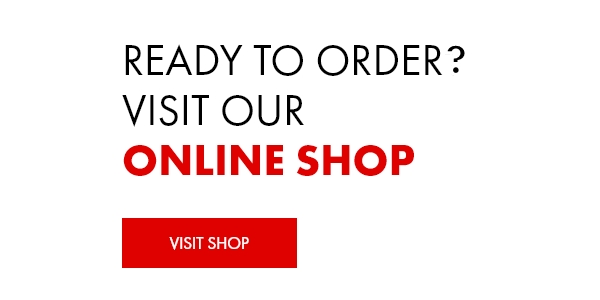 ---
Space Saving Garage Doors
It's easy to make the most of the room you have inside your garage when you choose the right door. Whether you have an obstruction to the ceiling or require more driveway space, a round the corner garage door can make a considerable impact whilst allowing you more room and convenience. The door will slide horizontally against the interior of your wall, meaning no internal ceiling tracks are required, and more space is available for parking out the front. These doors have evolved significantly from the traditional timber structure they once were. Today, these doors are often crafted from steel and aluminium, offering various colours, finishes, and designs that perfectly complement your home.
Insulated Sectional Doors for Ultimate Protection from the Weather
Are you a keen car collector or the type of person to store valuable equipment or machinery in your garage? If so, protecting high-value goods from harsh weather conditions and dampness is essential. This is where an insulated sectional garage door, is the perfect choice for your home in Newcastle. The door is sealed on all sides thanks to its solid construction and operation method - enabling temperatures to remain consistent throughout the year. Regarding security, sectional garage doors remain one of the most secure doors on the market, affording you superior protection against opportunistic and sophisticated criminals.
An Impressive Entrance
First impressions count. If you want to enhance your property with a stylish steel front door or prefer a classic look, we have it all. Our front entrance doors are available in a wide selection of colours and finishes to suit every home, no matter its architectural style or era.
Want to speak to a memebr of the team? Get in touch via our contact page or call us today on 01926 463 888 to speak to someone today.
---
Why Buy from Garage Doors Online
At Garage Doors Online, we are passionate about providing our customers with the very best, offering the most extensive range of front, personnel and garage doors in Newcastle. With over 30 years of experience supplying garage doors from top manufacturers, we can answer your questions and help you choose a door that meets your needs. Every product adheres to strict CE compliance standards, undergoing thorough testing to ensure compliance with the necessary machinery directives, maximising safety for domestic and commercial applications.
Whether you're looking for a standard up and over garage door in or something with a little more flair, trust Garage Doors Online to provide the perfect solution. Moreover, our customer service team is on hand to help you every step of the way.
We're regularly supplying garage doors to residential and commercial properties throughout Heaton, Newcastle City Centre, Gateshead, Quayside, Ouseburn, Jesmond and Tynemouth.
---
---
Trade Price Garage Doors Newcastle
We strive to provide our trade customers with the very best customer service, from expert advice to top-notch products and hassle-free delivery.
Whether you're a builder or contractor in the Newcastle area looking for the most reliable, well-built and cost-effective garage doors for your next project, we'd love to hear from you. We can also offer bulk buy discounts at amazing rates, so contact our friendly team today on 01926 463 888 or email enquiries@garagedoorsonline.co.uk.
---