Hormann Timber Garage Doors
Hormann Up & Over Timber Door Free Colour Finish!
Garage Doors Online are offering FREE colour finishing on all Hormann Up & Over Timber garage door designs shown below. This offer only applies to all single sized doors up to 10ft wide.

Hormann timber up & over garage doors are available with the choice of either canopy or retractable gear.
Whatever the style of your property, traditional or modern architecture, the Hormann styles of timber doors in either panelled or tongued and grooved design, offer you the choice to find a style that will add warmth and character to your home.

Select a door below to enter our shop for information on pricing
The timber used for these hand built timber door panels is grade a cedarwood, with its finely figured grain and variation in colour. Cedarwood is light in colour and in weight making it ideal for up and over garage doors and has been used for many years, and further in demand due to its stability in the very changeable UK weather.



Light Oak




Medium Oak




Golden Oak




Dark Oak




Mahogany




Rosewood




Teak




Ebony




Walnut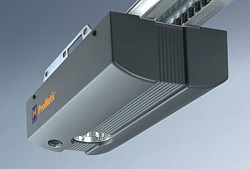 The strength of a Hormann timber up and over door comes from the high quality box section galvanised steel chassis the door itself is initially constructed from. Even without the timber boarding or panelling the Hormann N80 door chassis can operate as a functional garage door - the chassis is braced and the locking and operating mechanism works from the steel section parts of the door, the timber is merely the infilled design part that is the panel style.
As a matter of policy and in support of conservation, the cedarwood used is only obtained from properly managed forest sources where there is a continuous replanting process.
Attention to detail and high quality joinery are the hallmarks of Hörmann Series 2000 timber doors. Each hand-crafted panel is secured into our open-for-infill leaf frame. This is to ensure stability and to keep all working parts acting on steel components, avoiding stress on the timber panel thus giving many years of trouble free operation.
All the Hormann timber garage doors are also available with a Sikkens microporous wood stain treatment from the factory to ensure proper protection and decoration from the day of installation. This is an extra cost option in our online shop and extends the delivery time, the standard finish is a clear base coat stain for on site decoration.


Order online now for the best timber garage door prices anywhere and direct delivery on specialised transport.
Please call or email us with any queries at all about sizes, operating mechanisms, etc.