Insulated Garage Doors
Insulated Garage Doors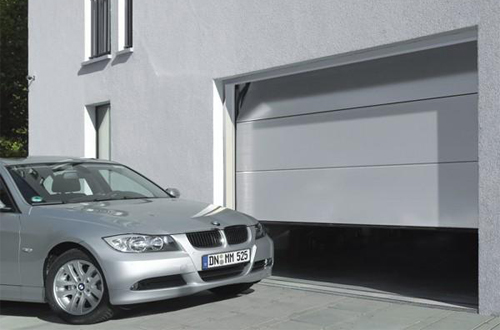 Having a garage door with insulation is a very common request these days for various reasons.
So many people are using their garage for another room in their house, maybe a gym, office, playroom or workshop, and so it needs to be comfortable inside. A garage attached to a house, particularly with a room above, can benefit massively from an insulated garage door, and the bigger the door the more significant this becomes.
Of course with the insulation also comes strength in the panel construction, with nearly all insulated garage doors being a double skinned aluminium or steel skin construction with a foam core of varying thicknesses, depending on the model or level of insulation required. With this strength also comes security and many of the standard insulated doors available also offer very good levels of security in their basic form. Insulation against sound is another factor and a by product, but not usually measured like the U value of the thermal insulation will be.
An insulated garage door will nearly always provide better security and provide better sealing against rain and wind. Also there is the benefit of sound insulation too.
What are the best garage doors for insulation?
In terms of measured and tested U values for insulation then you have to look at sectional type garage doors, as they are the only door types with a complete seal all the way round and panels with an overlap (only when fitted behind the structural opening).

The Proven Doors for Insulation – Tested and Certified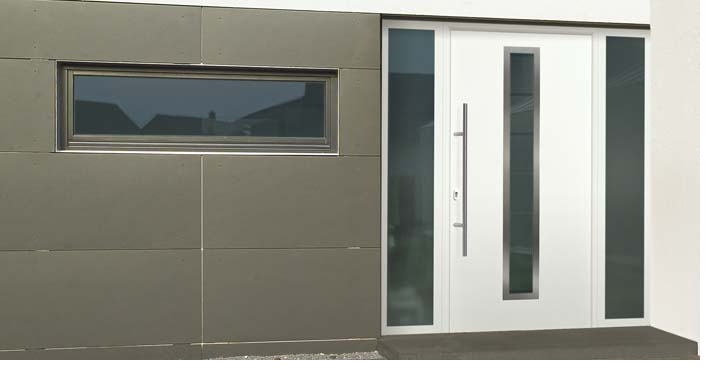 Hormann LPU 67
– Currently the most insulated domestic garage door, with options to make the U value even lower using enhanced sealing kits.
Hormann LPU 42
– The largest range of double skinned 42mm thick sectional doors on our website.
Carteck GSW 40
– Superb range of insulated sectional doors with technical advantages.
SWS Seceuroglide
– Insulated sectional garage doors, all made to measure for a perfect fit.
Hormann Thermo46 and Thermo65 Entrance Doors
Hormann Thermosafe aluminium entrance doors (see picture).

Hormann NT60 Side Hinged Doors

Hormann NT60 Pedestrian Doors
Hormann MZ Thermo46 Pedestrian Doors

We offer many doors where a double skinned, foam filled insulated panel or slat section is used, but the door may have air gaps around it as part of its design, so although it will provide insulation the value is not necessarily measured. Another example of this of course is using a timber garage door, where timber as a material has very good insulation properties but it cannot be accurately measured in varying door panel sizes and designs.

Doors with Insulating Properties – not measured or tested

Roller Doors
SWS Seceuroglide
Gliderol RollaGlide
Horman Rollmatic
Garador GaraRoll

Side Hinged Doors
Carteck Side Hinged Doors
Hormann NT60
Round the Corner Doors
Ryterna
SWS Vertico
There are other specialised garage doors available, some of which may not be marketed as garage type doors, which have high levels of insulation and other features such as high levels of glazing or high speed operation, etc. If you have any specialised requirements please feel free to email or contact us for details of doors we do not feature in our online shop.
We also offer doors which are considered a bit of a 'crossover' from the commercial world, but offer high performance levels and are perfectly suitable for domestic use when specified correctly.

Call Garage Doors Online on 01926 463 888 to find out more!