Garage Doors Online Celebrates 15 Years of Industry – Leading in Supplying Garage Doors Online.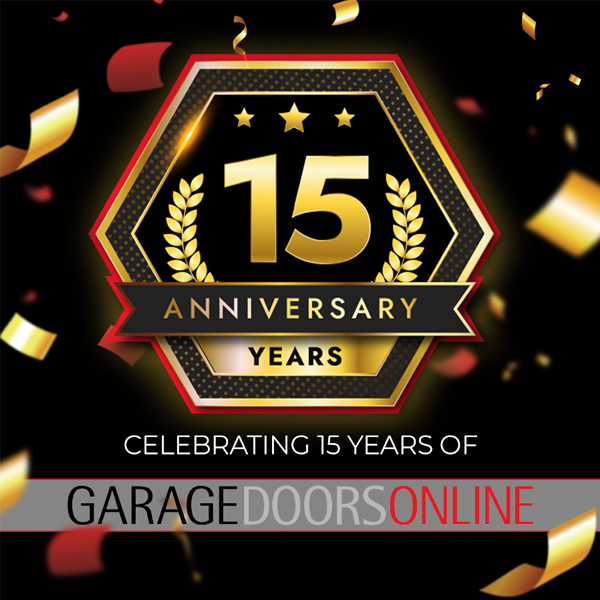 2023 sees a milestone birthday for Garage Doors Online, 15 years of bringing top quality garage doors to UK homes.
Established in 2008, Garage Doors Online has continuously evolved to become the leading online garage door supplier in the UK.
As a pioneer in the online garage door market, we offer a wide range of garage doors and electric operators from all leading manufacturers in the UK and Europe. What has always set Garage Doors Online apart is the expertise in the products we provide, the responsiveness and dedication of the staff and the scale of solutions.
Over the past 15 years, Garage Doors Online has nurtured long standing relationships with clients across the various sectors, including homeowners, garage door local installers, building and construction companies, and DIY lovers. Garage Doors Online has consistently delivered made to measure door solutions that meet customer expectations by leveraging a diverse team of sale consultants, helpful delivery services, during and after sale care.
Laura, our office manager, said "I am proud to have worked at Garage Doors Online since nearly beginning of their start up and have watched the company develop and grow. Our customer base is large and diverse with many returning customers and the products we supply are great quality, there is nothing more satisfying than a customer sending in photos of a finished installed product which really finishes their property off and makes us all proud we had a small hand in that process. We pride ourselves on our excellent customer service, second to non-product range and hope that with the support of our customers, we will continue to grow and develop on for many more years to come''.
Nathan, our managing director, stated "While we may be celebrating our anniversary, we really could not have done it without the incredible customers we have had over the years'', said Nathan Dove, Managing Director at Garage Doors Online. ''We have been lucky enough to have a dedicated team with more than 35-year experience, the support from our customers is certainly just as worthy of celebration.''
As part of the 15th anniversary celebration, Garage Doors Online will launch special initiatives to express gratitude to customer's ongoing support. You could find our exclusive offers here.
Back