Tips for maintaining your Up & Over garage door this autumn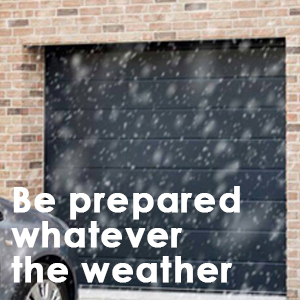 With autumn just around the corner, changeable wet and windy weather may also be on its way. Adverse weather potentially has a chance to escalate small problems with your home into far more serious and costly ones. One of these could be issues with your garage door. As we pass the summer now is the perfect time to carry out a few checks to deter negative effects from the seasons. Garage doors online suggests some maintenance tips you can apply to your garage door before and during the autumn.
Clean and replace old garage door weather strips
The first piece of advice is to check the weather strips on the entire door to ensure they are in good functioning order. This time of the year it is possible that your garage door's weather strips have been put to good use and not working at optimum function to protect your garage door space.
To clean the weather strips, you should just use water and no harsh chemicals or tools such as brooms. If the weather strips need replacing they can simply be ordered and self installed.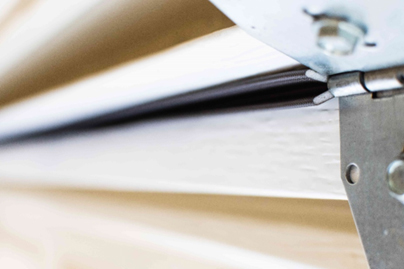 Conduct an examination of your door's parts
After checking your door frame and the interior of your garage door, next step is inspecting its various components. By doing so, you can spot the early signs of any potential issues.
Nuts and bolts are advised to be checked first because they are the easiest to notice and repair. Firmly tighten the door's nuts and bolts to save the door from rattling or moving out of position. If you hear a loud rattling sound, your loose nuts or bolts may be the cause.
Tension springs are the next component. They can be on the top or the side of your door and make your garage door move up and down the door along the tracks. If you notice some defects to them, you should contact a professional garage door expert because it is dangerous to handle and replace them on your own.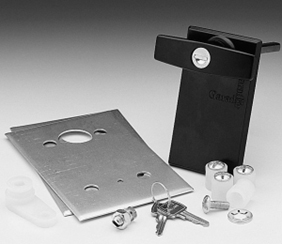 Lubricate garage door components
As stated above, the garage door is much more than what you see from the street, it is also a combination of other components such as tension springs, cables and tracking systems. If these parts are not well greased, you may struggle to operate your door during the breezy autumn days. The components can be easily lubricated, however, we recommend you booking a consultation with your local door company to check proper lubrication.
Remove debris from your tracks
Even though there are a lot of things you can do before autumn, we always advise checking that debris is not collecting up in the tracks of your garage door. You could simply clean it using a ladder and working gloves as you start to remove any dirt from the tracks. Repeating this several times a month can significantly improve the garage door's function.
If we can help with any further information or more detailed explanations please feel free to contact our experts via enquiries@garagedoorsonline.co.uk or 01926 463 888
Back