Wessex GRP Side Hinged Garage Doors
The Range of Side Hinged Doors from Wessex.

NO LONGER ON SALE - VISIT THE SHOP HERE TO VIEW THE GDO & Garador GRP SIDE HINGED DOORS >

The new range gives an extended range of choice whether you are replacing and existing door or looking to add the convenience of side hinged opening to your garage.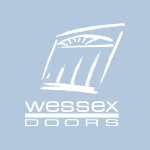 Wessex Doors are Europe's largest manufacturer of low maintenance G.R.P. (Glass Reinforced Polyester) garage doors and a leading innovator in the field of garage door design.
Wessex Doors has developed a unique side hinged range of doors as this traditional style of operation is as popular as ever.

All styles are available as made to measure, and this service comes at no extra charge. Whatever the project and whatever the budget, it is like that Wessex has the right do for you!
G.R.P. is an incredibly strong, dent-resistant, modern composite laminate with a better strength to weight ratio than steel. Side hinged doors are supplied fully finished, don't warp, shrink or rust, and are virtually maintenance free!

A build quality suitable for all budgets. Doors are supplied to open outwards, with the lock on the right hand side when viewed from the outside. Left hand opening is available as an option. All doors are finished in white to the internal face for maximum light reflection within the garage.

Doors are supplied pre-framed as standard with draft strips to all three sides and a brush strip to the bottom edge. With fully finished doors in either High Gloss White or life-like Woodgrain finishes and attractive door styles, the side hinged range represents uniquely flexible value for money.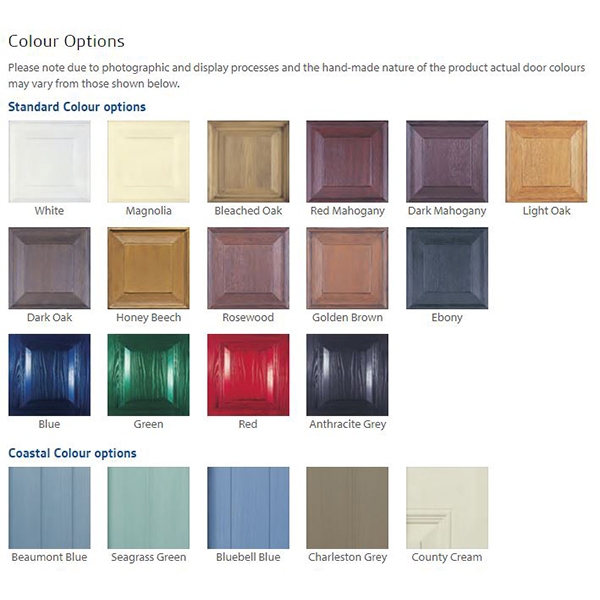 Not only is G.R.P. tough, it is also excellent at resisting the ravages of the weather, even in coastal locations. The corrosive effects of salt laden air can be easily seen in rusting gates, door hinges and garage doors. G.R.P. eliminates corrosion and the benefits in-land are just as convincing: minimal maintenance!

G.R.P. is the material of choice for the sailing industry - look how many G.R.P. yachts are out there! Make G.R.P. your choice for a new garage door.