Product Overview
Gliderol Steel Roller Shutter Garage Doors
The Gliderol Steel Roller Door is a non-insulated, space-efficient, stylish steel curtain roller shutter door. The clean and timeless design comes with a very competitive price tag, and the continuous curtain is made to order every time. This steel door is finished in plastisol, with a range of colour and woodgrain laminate options available, meaning it is perfect for creating a unique door that suits your requirements exactly.
This door is perfect for low to medium risk security garages where insulation is not required.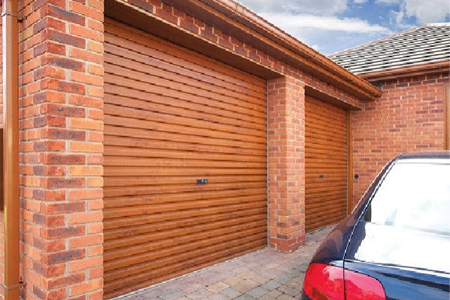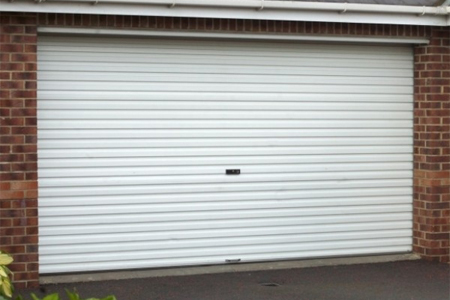 Why choose a non-insulated roller door?
Whilst Up and Over and Sectional Doors offer a range of benefits, the Roller Shutter offers a number of unique benefits that the others cannot. Take a look at our Roller Door Overview for a full explanation of their strengths.
Firstly, a Roller Door does not 'swing out' when opening, instead it opens directly upwards into the roll above the opening. This requires significantly less room than other door types, but also provides much more room on the driveway and inside the garage. With vertical opening, you can park a car or store items right up against the door without obstructing the doors operation.
Gliderol Roller Shutter doors are ideally installed behind the opening, although they can be installed inbetween the opening if required. In this instance, it is worth remembering that at least 430mm is required to install the curtain roll.
Since the door is non-insulated, it has a notably small shutter profile. This makes the door lightweight, easy to use and very quiet. The efficient engineering means the door opens effortlessly with minimal friction, low noise and impressive reliability.

Ideal For All Shapes & Sizes
Since the Gliderol Roller Shutter door can be installed in a number of applications, it suits the door to a range of opening shapes and sizes.
Single and Double doors can be installed to a large range of sizes, suiting this door to almost any requirement needed. The space-saving aspect of this door suits it to garages where parking space is limited, particularly with large vehicles and 4x4s.
| | |
| --- | --- |
| Maximum Width | Maximum Height |
| 5000mm | 3000mm |
Low on headroom? Take a look at the Gliderol Mini Roller door, which features a significantly smaller roll, available up to three metres wide.
Easy To Use, Easy To Install & Easy To Maintain
The Gliderol Non-Insulated Roller Shutter Garage Door is easier than ever to install.
Don't believe us? View our DIY Installation Guide!
As a result of the impressive engineering and low friction, a Gilderol Shutter requires little maintenance or attention. Oiling and greasing is not as issue with this door as the rails and door surface need only a simple wipe to keep them clean and to keep on rolling.


Gliderol Roller Shutter Standard Colours
The Gliderol Non-Insulated Roller Shutter is available in a range of different plastisol coated colours to make your door personal and unique, allowing it to complement your house decor or make a colourful statement. Plus: these finishes are all extremely enduring and hard-wearing.
Gliderol Roller Shutter Laminate Woodgrain Finishes
As well as the colour options, there is also a selection of laminate woodgrain finishes available, giving an authentic and traditional touch to any Gliderol Roller Shutter Door.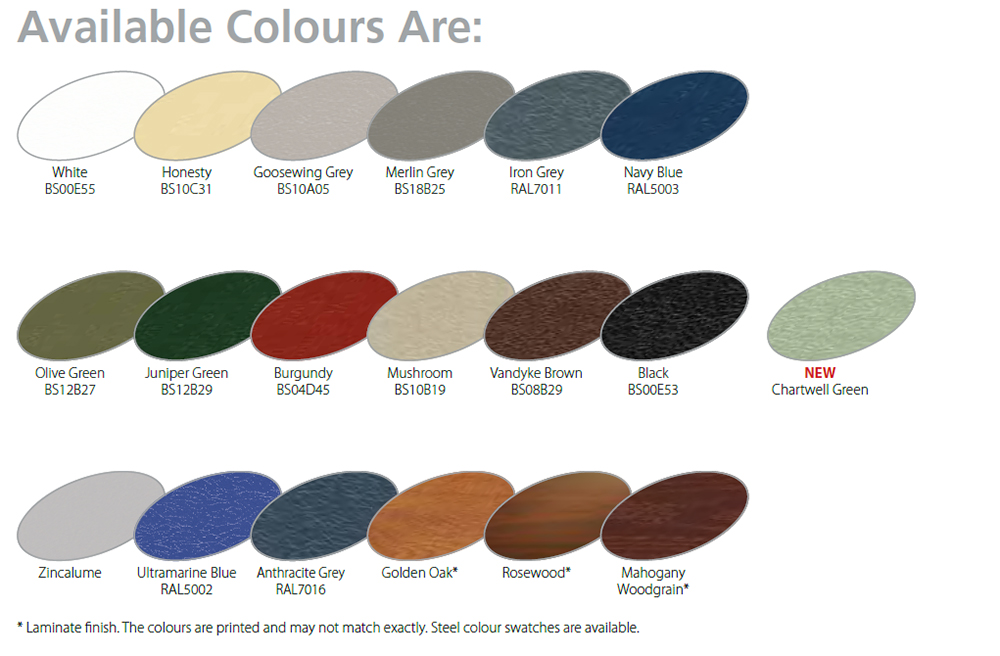 Remote Control Operation
Automation is available for the Gliderol Roller Shutter, with the use of a Glidermatic GRD Electric Operator. This optional extra enables operation of the door with the simple press of a remote control button. This operator offers quiet opening, as the motor is placed entirely inside the curtain roll.
This feature is fantastically convenient, and fitted with safety features fully compliant with all regulation. Rest assured the door will automatically perform a safety return if obstructed when closing. Remote control opening is also secure, with the remote creating a new unique code upon each operation cycle. This ensures a high level of security is upheld at all times.
For added convenience, the automatic operator is fitted with a light to automatically illuminate your garage up to five minutes after operating the door.
There is also a range of remote control handsets available; please consult our optional extras >
Strength, Safety & Security
The Gliderol Roller Shutter demonstrates fine examples of both strength and style. It is designed with a strong unique profile which provides security against the threat of intruders. An aluminium bottom rail offers further corrosion protection and complements the double-sided locking system, which can also be operated using the optional manual handle.
An option is also available with windlock guides for added stability and security, when required on larger double doors. The curtain is held firmly into the optional windlock guides by nylon sections running with the door curtain in the special shaped guides. This prevents the curtain from being forced out from the guides, improving stability and security.
"All in all the Gliderol Steel Roller Shutter offers a very neat roller garage door option at very affordable prices."