Gliderol Industrial Roller Shutter Door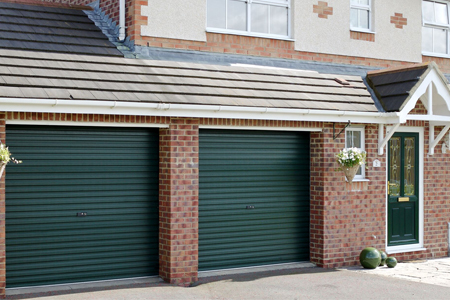 Gliderol Industrial Rol-a-Door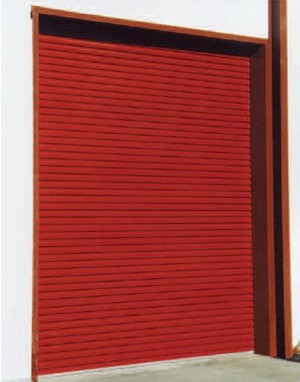 Gliderol have gained years of experience in manufacturing and developing garage doors, and now their developments have turned to industrial doors with the Gliderol Industrial Rol-a-Door. Computer assisted technology has enabled Gliderol to not only develop an industrial door, but to develop an industrial door to award winning standards which is cost-effective, strong, hard-wearing and extremely safe.
The Gliderol Industrial Rol-a-Door consists of a continuous sheet which provide strength and security at all times. Unchallenged in both its technical construction and its attractive design, it leads the industry for industrial roller shutters with its ability to add style, class and character to any building.
The Gliderol Industrial Rol-a-Door can be made to suit most commercial/industrial openings which makes its range of uses endless, and is designed to provide a strong, reliable service for multiple years. A Gliderol Industrial Rol-A-Door will always retain its safety aspects with age making it a very safe roller door for you to operate throughout its lifespan. Its unique spring-assisted spindle assembly enables the Rol-A-Door to always operate quickly and easily whilst providing reliable performance at all times.
The Rol-a-Door provides quality and safety which can be relied on for many years. The strength of the door is gained from the unique broadline profile and unrivalled aluminium bottom rail.
The Gliderol Industrial Rol-a-Door consists of many highly technical features such as:
Rollformed sheet panels manufactured by Corus Steel. This enables the roller door curtain to be weather-resistant and durable, able to withstand the hearshest of conditions. The curtain provides industrial strength and quality in design to enhance overall appearance of the Rol-a-Door.
Spring assistance is supplied by Gliderol's spring assisted mechanism offering precise balance which enables the user access to efficient and easy operation. A fine balance between the weight of the curtain and the upward pull of the springs is maintained regardless of the position of your door.
The drum wheel manufactured from plastics was first implemented by Gliderol. This nylon drum wheel has been developed over time into a hard-wearing high-performance component.
Polyglide - Revolutionary new material developed by Gliderol doors specifically for roller door operation. It allows effortless operation (with minimum noise and friction) meaning opening your Rol-a-Door is quick and simple. Polyglide was tested for 22,000 cycles in continuous use - equivalent to 21 years service - based on three cycles per day.
A durable weatherseal prevents any undesirable objects entering the interior from the outside of the door when it is closed e.g. leaves, stones, litter.
Bottom rail is constructed using aluminium and has been specifically designed to reinforce your roller door against intruder penetration. Lockseamed to the Gliderol Rol-a-Door curtain, the bottom rail provides sustainable security and strength.
The roller door stop is designed especially to reduce the levels of friction and to assist in ease of operation when opening the Rol-a-Door.
A direct chain wheel constructed of glass-reinforced nylon provides the user with smooth, efficient lifting assistance.
Chain guides prevent the chain from slipping or releasing from the chain wheel maintaining safety is ensured at all times.
External shoot bolts offer a practical locking solution enabling you to secure the Rol-a-Door with padlocks from the outside. It can be mounted at any height to suit individual preferences.
Optional windlocking is available to secure your Gliderol against prevailing winds. Windlock clips fixed to the roller door curtain secure the door guide. Rated against cyclones.
Optional planetary gearing offers an assisted lifting mechanism purposefully designed to enable safe, easy lifting operation of very large doors. Standard on any manual Industrial Rol-a-Door covering an opening of greater than 10.5m².
The highly dependable door with the highly dependable operator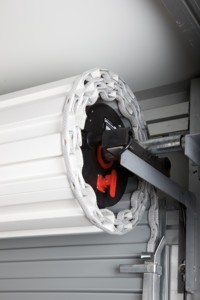 The Gliderol Industrial Rol-a-Door is available with the Glidermatic GRD operator. The Glidermatic GRD opener is the first operator of its kind especially designed for continuous sheet curtain doors thus making it an exemplary match for the Gliderol Industrial Rol-a-Door available exclusively from Gliderol.
This uniquely engineered unit will provide with with an economic, dependable, high-quality, value-for-money operator for doors up to 5 metres high and 5 metres wide. The drive unit remains the only operator available with the orbiting drive motors fully housed within the coil of the door and it requires only minimal field installation time as a result of this innovative design feature.
And whats more, the installation of the Glidermatic GRD requires only 75mm more sideroom than that of a manually operated doors or exactly the same width-room as the reduced gear ratio drive chain hoist.