Teckentrup 62 Swing Secure LPCB Rating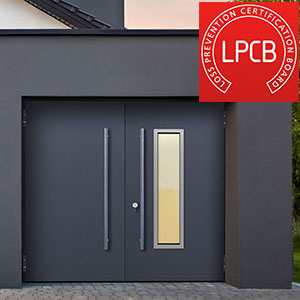 The New Teckentrup 62 Swing Secure Insulated Side Hinged Doors have been tested to all widely recognised standards, including the new LPS 1175 Issue 8.
The Teckentrup 62 Swing Secure Doors are certified to Secured by Design Police Preferred Specification as standard, and tested to LPS 1175 Issue 8 A1 (SR1).
Steel security rated doors are designed to withstand physical attack for varying periods of time, with a variety of attack tools. The longer the attack time, and the more aggressive the tools used, the higher the door's performance rating.
TECKENTRUP 62 SECURE 1 LPS 1175 A1 (SR1)
Tool Type A, 1 minute attack, max test duration 10 minutes.
Opportunist attack using small, easy concealed tools, typically used for domestic and low commercial risks.

Click link here to view video View doors in our online shop
Back