Hormann Decotherm Insulated Roller Door
Manufacturer
Hormann

Dimensions
Width: 4740mm
Height: 2955mm

Gear type
Roller Shutter
Item stock ref:
GRN112

Category
Roller door - insulated

Material
Steel

Colour
White Aluminium

Quantity: 1


General Description
This is a single phase electrically operated insulated roller shutter door with fantastic looks and a great U value for insulation, epecially compared to any other insulated roller door on the market. Finished in White aluminium RAL 9006 colour it offers a great roller door for any application with operations of less than around 15 per day.
SAve over £3,500 on this superb door as we want to clear it out from our stock ASAP... Normal RRP £5,270 plus VAT

Super strong, insulated and wind locked in the guides, this is a great high quality roller door from domestic or commercial use.

The ordering size is 4740mm wide and 2955mm high and it is designed to fit BEHIND a structural opening of this size but with some wiggle room for a smaller or larger opening if required as long as the overall width and height can be accomodated.
Headroom required for the curtain roll is 490mm minimum and 165mm is required either side for the guides and support bracketry.

The wall mounted control station offers a soft start and soft stop and is prepared for an automatic timer programme.
The door has built in safety for obstacle detection.
Remote control operation with 3 hand transmitters supplied - HSE4 868-BS textured chrome
Internal manual release
Left hand motor drive as viewed from inside outwards.
Application
Domestic or commercial applications, generally for daily operations of 15 a day or less.
Specification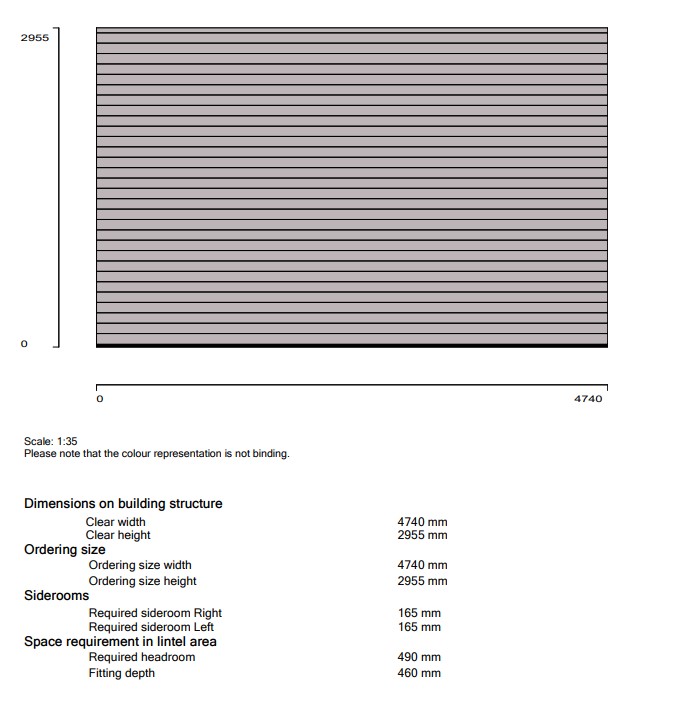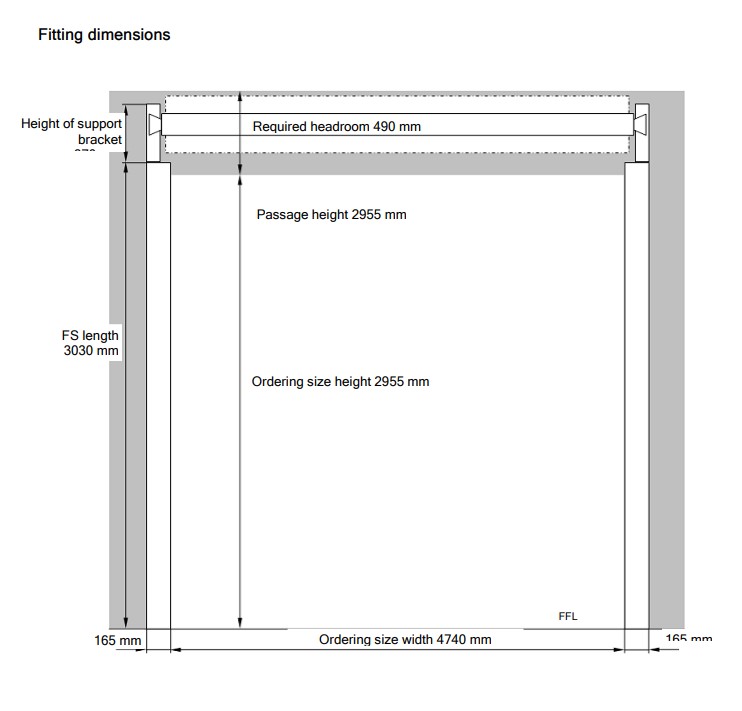 Installation
Provided with door
Warranty
2 year warranty, dependant on application.