15 Years of GDO - £100 Off Carteck AutoTrend Sectional Door Packages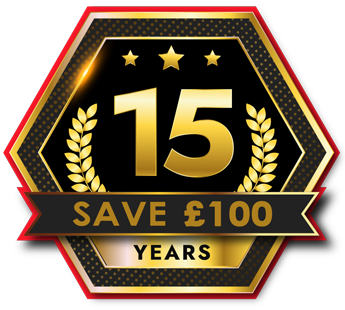 Celebrate 15 Years of GDO!
£100 Off Carteck AutoTrend Sectional Garage Door Packages
To claim this offer, please use Voucher Code: BIRTHDAYAT at the Checkout to receive your Extra £100 Off!


Fantastic Sectional Door and Electric Operator Package | 40mm Insulated Steel Panels | Choose from 20 Best Selling Trend Colours | Purpose Made Sizes up to 5500mm Wide
---
As we celebrate our 15 year anniversary, we look at what has changed in the last 15 Years?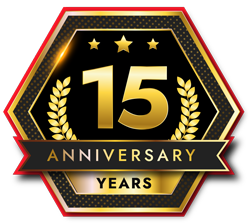 15 years ago Carteck were hardly known in the UK, but now they are one of the leading insulated sectional garage door brands, with many unique features to set them apart and be one of the best options for anyone wanting a high quality, German manufactured, insulated, electric garage door with a 10 year guarantee on the main door and from our own experience, a far longer lifespan than almost any other type of door in reality. We have these doors out there from 15 years ago, still with no issues, and that was before they set up a dedicated UK office in September 2008. It is down to their basic mechanics being so good.
The AutoTrend package is simple - It is the 4 best selling models offered with electric operation as standard and also purpose made sizes as standard, with a choice of 20 superb on trend colours to choose from.
The spring balancing system is of interest to a lot of installers as it is a simpler, safer, high level tension spring system set in a steel tray, out of harms way, enclosed with a cover. The Carteck sectional door is more like a rising wall system when you consider the excellent U value for the insulation of these doors. Pretty much the same as a standard UK double skinned brick house wall!! Make your garage the very best all year round and treat yourself to a proper insulated garage door to protect against cold, heat, sound and break ins.
---
The CarTeck AutoTrend range of garage doors is a budget-friendly option that without compromising on quality.
All AutoTrend doors are purpose made to measure as standard, available in 20 on trend colour choices, 4 texture finishes, and come with a CarTeck Drive 500 remote control opener for convenient operation. These doors combine excellent quality, the most on-trend styles and colours, at our very best price, to give the very best solution for your garage.
Why buy a Carteck AutoTrend Sectional Garage Door Package?


> Price includes CarTeck Drive 500 remote control operator with 2x pearl twin transmitters

> 40mm Thick insulated panels

> Made to measure as standard

> 20 On-trend colour options included in price

> 5 year manufacturers Guarantee






Carteck AutoTrend Standard Ribbed
Purpose Made Sizes
Prices from £1,148 incl. VAT




Carteck AutoTrend Centre Ribbed
Purpose Made Sizes
Prices from £1,148 incl. VAT



Carteck AutoTrend Georgian
Purpose Made Sizes
Prices from £1,148 incl. VAT



Carteck AutoTrend Standard Ribbed
Purpose Made Sizes
Prices from £1,148 incl. VAT


Terms and Conditions apply.
This offer cannot be backdated or used in conjunction with any other offer, discount or future promotion.
Extra £100 Off Carteck AutoTrend Sectional Door Packages.
Use Voucher Code: BIRTHDAYAT
Offer Ends: 30.11.2023