SUMMER SALE - £100 Off Gliderol Insulated Roller Doors

SAVE £100 OFF Gliderol Electric Insulated Aluminium Roller Doors
Use voucher code SUMMER100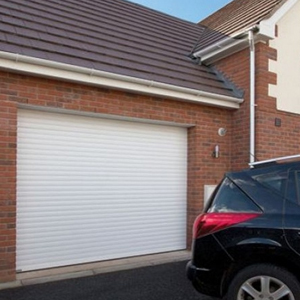 The Gliderol Insulated aluminium Roll-A-Glide door is supplied as standard with a Gliderol Roll Smart system. Gliderol are one of the longest established brands of roller door manufacturers in the UK, well over 30 years..
> Remote control electric operation as standard (no 'hold to run' messing around, which isn't even technically compliant in the UK)
> Handsets supplied are pre-coded, no need to pair the handsets for easy set up
> Virtually silent and exceptionally smooth operation
> Rolling code technology ensures that security is paramount with a unique code generated each time the handset is activated.
Motors can be ordered and fitted on the left or right hand side (as viewed from inside the garage looking out) and include an internal manual emergnecy override in case of a power failure.
Available in: Standard and Purpose made sizes available and plenty of finished colour options.
Use Voucher Code: SUMMER100
Offer Ends 28.07.2022


Save £100 Off Gliderol Insulated Roller Doors! Use Voucher Code: SUMMER100 Offer Ends 28.07.2022