Garador
Garador Garage Doors, Sectional Garage Doors
Garador offer a comprehensive range of garage doors in standard and purpose made sizes. They have a very flexible range of steel, timber and GRP up and over garage doors as well as a unique range of preassembled steel and timber side hinged doors.
They have a sectional and insulated roller door range for those requiring vertical opening type doors and a range of Frontguard steel entrance doors.
The recent introduction of their 'Designer' range of steel up and over doors gives the option for a garage door to match a range of entrance doors available from Garador or Hormann (their sister company).

For the ultimate in garage security the recent launch of the 'Guardian' range of doors is significant as they have the only 'Secured by Design' up and over garage door in the UK now with a Level 1 LPCB rating for security.
See these security doors in our online shop for prices now >

To see the full range of Garador Garage Doors and Operators click any of the relevant links below for information or prices in our online shop:



Information on All Garador Up and Over Doors >



Information on Garador Side Hinged Garage Doors >



Information on Garador Sectional Doors >

Buy Garador Sectional Garage Doors >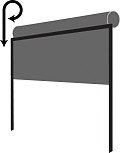 Information on Gararoll Insulated Roller Doors >

Buy Insulated GaraRoll Roller Garage Doors >








Buy Garador Electric Garage Door Operators >








Buy Garador Garage Door Spares >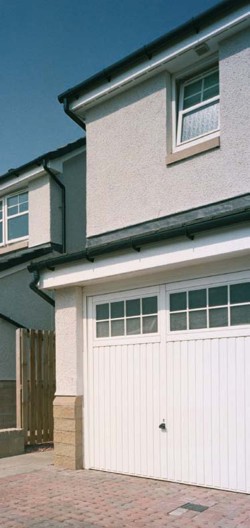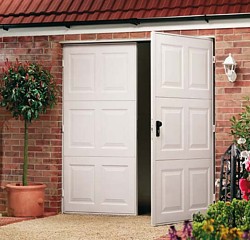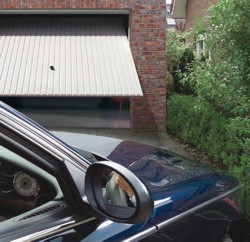 Garador are based in Yeovil in Somerset and are owned outright by Hormann to become part of the enormous Hormann family of door manufacturing companies. Originally Westland Engineers, Garador have produced a range of steel, GRP and timber up and over garage doors for many years. The recent addition of the Garador sectional garage doors range is in fact the Hormann sectional door in a more limited UK selection. The steel, timber and GRP garage doors share the same operating mechanism as the Hormann range of doors but the chassis of the doors is button locked as opposed to welded as the Hormann doors are.

The Garador electric garage door operator range is also produced by Hormann KG with a different cover branding.

Unique to Garador Garage Doors are a range of steel side hinged garage doors and timber side hinged doors complete with steel sub frames in a range of designs and colours.
Unlike Hormann a range of purpose made steel up and over doors are manufactured at Yeovil for non standard door size requirements offering a perfect fit for many garages with slightly odd sized openings enabling you to maximise the drive through dimensions.
Garagedoorsonline offers the standard Garador ranges of garage doors and garage door spares for purchasing online at direct prices:
The Garador range includes, Georgian, Linear, Beaumont, Carlton, Cathedral, Chevron, Horizon, Salisbury, Sherwood, Wentwood, Arden and lots more designs including the recent addition of the 100 and 200 'designer' door range of unique steel up and over door designs using stainless steel elements.
The Guardian range is a steel up and over door offering the 'secured by design' status and is the first up and over door to hold this prestigous title and really does offer fantastic security as a manual operated steel one piece garage door.