Buying Hormann Sectional Garage Doors in Huntingdon and Cambridgeshire from a Premier Supplier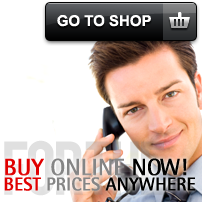 We are Garage Doors Online, specialists in supplying online Hormann Sectional Garage Doors to customers in and around Huntingdon, Cambridgeshire. Our customers can trust us to stock high-quality products from the most prestigious brands in the industry. We do all the hard work, securing excellent doors at discounted prices for our customers to choose from.
We ensure that our product range includes everything you need for your Cambridgeshire property. Our products include roller shutter garage doors, sectional garage doors, side hinged garage doors and up and over doors from brands like Carteck, Gliderol, Hormann, Seceuroglide, Seceuroguard and Woodrite Hormann, Duraroll, Carteck, Novoferm and Garador.
Contact us today on 01926 463888.
Talk to the experts at Garage Doors Online today.
The UK's Largest Online Hormann Sectional Garage Doors Supplier



Ensuring Positive Customer Experience in Huntingdon
We have been in business for 28 years. We have become known as leading retailers in our field, with many customers coming to rely on us to supply them with exactly what they need. We're trusted suppliers of Hormann Sectional Garage Doors in Huntingdon and Cambridgeshire with lots of knowledge behind us. Customer service is central to everything we do. Making life easy for our customers is an important part of our ethos. We provide thorough guides to the different types of garage doors as well as a useful list of FAQs for you to browse through. If you need any further information our friendly team are on hand to help.
How to measure for Hormann Sectional Garage Doors
People always ask us how to measure up for their new. We've put together a quick guide:
1. Begin with the width and the height of the brickwork. Don't measure the frame or the door at this stage.
2. Measure the height and width of the sub frame. You may not need to keep it depending on the door you choose, but it's best to have the measurements to hand just in case.
3. Find out the internal headroom. You will need to measure between the lintel and the ceiling.
4. Get internal return widths. This is the widths of faces that are on show either side of the opening when you look out from inside the building.
We will be happy to advise you further once you've decided on the right products for you. Measurements required will vary depending on the specific door you choose.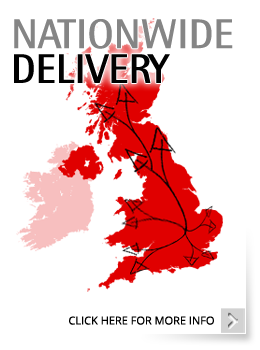 Delivered Straight to your Door by the Experts
We use our specialist couriers to transport all #phrases# directly to our customers in and around Huntingdon and Cambridgeshire. Everything is packaged safely and securely so that your parcel arrives looking exactly how you'd expect it to. Deliveries are arranged at a time to suit you. Couriers can deliver all across Cambridgeshire. Please see the delivery section of our website if you'd like further details.
Many customers also want to know that their new doors are going to be fitted correctly. If you need help with installation we will point you in the right direction. We have partner installation professionals across Cambridgeshire who do a highly professional job each and every time.
Do you have further questions about Hormann Sectional Garage Doors in Huntingdon?
Contact us today on 01926 463888.
Talk to the experts at Garage Doors Online today.