Garage Doors with Pedestrian Access
There have been garage doors for many years with a 'wicket' or 'pass' door inset into the main panel on the market for a while, but more recently the demand seems to have grown.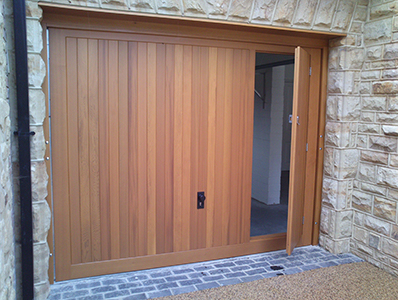 If you access your garage often, and don't use the garage for housing your vehicle, then you probably have lots of larger items in there that don't belong or fit in the house - Bikes, gym equipment, tumble drier, workshop equipment and so on. Many people use their garage for anything but their car these days, and it has become that easy additional room. You will want to enter and exit it often on foot, so having a smaller pedestrian sized door within your main garage door makes perfect sense.
You may have access to your main house through your garage if you live in a mews style property, however maybe your garage is detached and you would prefer only to have the garage door as the only door on the garage, limiting the access but increasing security?
A pedestrian door is a great idea, and is now available not only in timber up and over doors but also in many sectional garage doors too. A double skinned insulated sectional door can still have a pedestrian door in it because the panels are strong enough to take the physical changes brought on by cutting the door.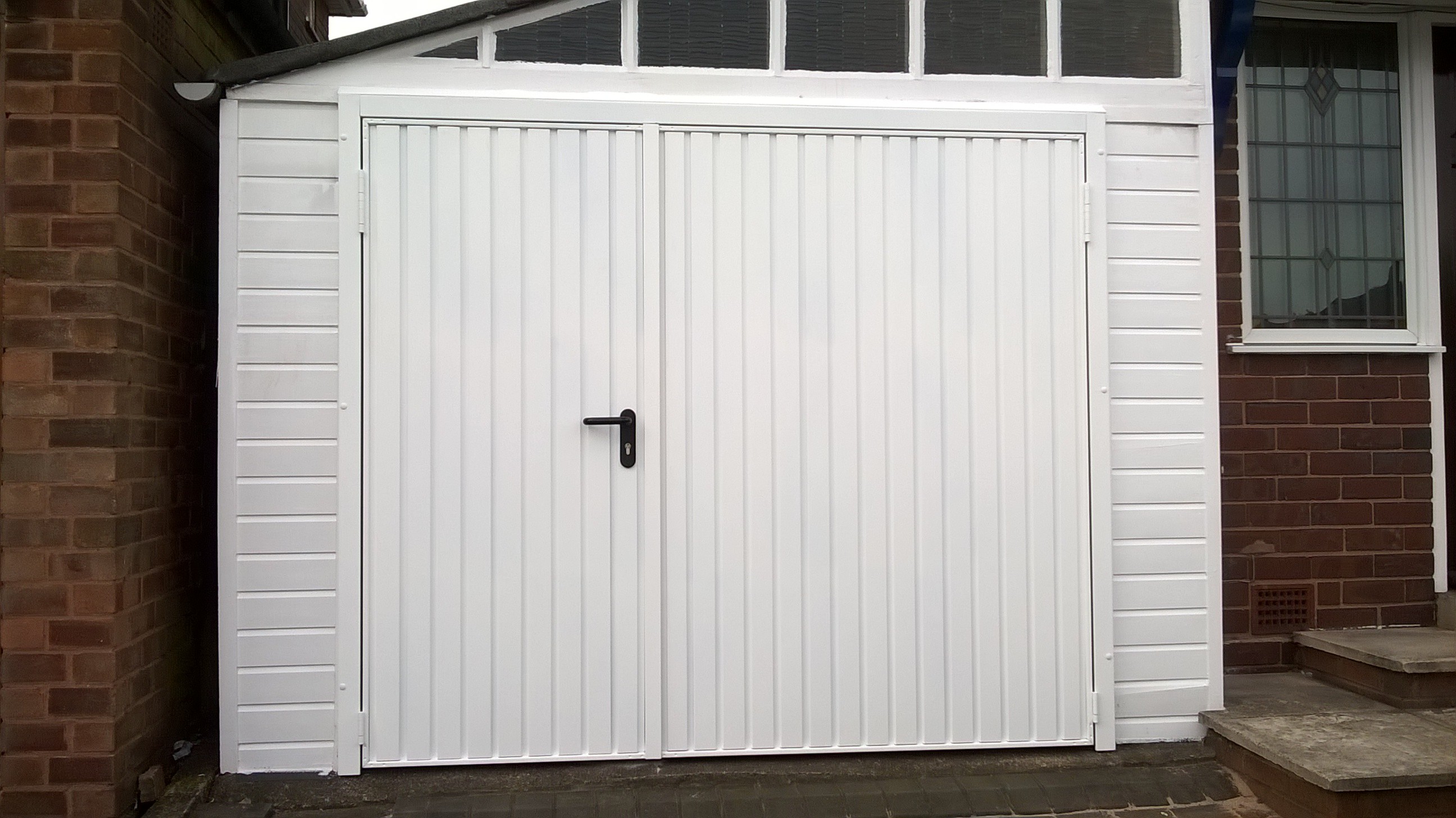 Not only it is very convenient to not have to open your garage door fully with a pedestrian door option, but it also means you can retain heat easier and not expose your garage contents to the whole world each time you open the door. This saves on heating and energy costs but also makes being sinside your garage a more pleasant experience.
Various door types can offer the pedestrian door option, including the round the corner doors by only partially opening.
One other option is to have a side hinged door turned into a full pedestrian door. This is done by changing the dimensions to a one third and two third split, having one side (the smaller one third side) as the pedestrian door, and the larger leaf able to open afterwards. This is not only aesthetically pleasing, but it is also convenient and easy to fit, with very little needed with regards to installation. Alongside this it also can be fitted to even the smallest of garages, taking up no room inside at all.