Technical Details Up and Over
The Hormann Series 2000 up and over garage doors are generally always best purchased with a steel sub fixing frame for easier and better installation.
The steel frame is a galvanised box section steel and prefinished in a powderocat colour - white or brown in most cases.
The dimensions below show the requirements for installation with a small tolerance allowed.
The ordering size references for ordering are shown below and refer to the inside of the sub frame NOT including the sub frame sizes.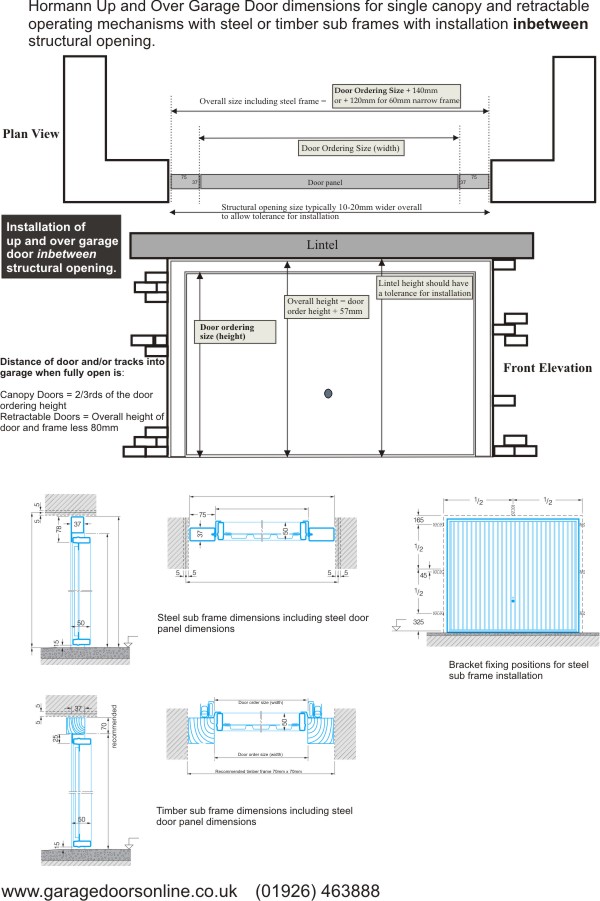 HORMANN - THE ORIGINAL UP AND OVER | WHAT MAKES A HORMANN DOOR SO SPECIAL?
CLASSIC DESIGNS IN STEEL | NATURAL BEAUTY OF TIMBER | ELEGANT AND DURABLE GRP DOORS
DESIGN YOUR OWN DOOR | WINDOWS AND HANDLES | ELECTRIC AUTOMATION | SAFETY FEATURES | EASE OF INSTALLATION | ONLINE PRICES >